Highlights in the magnificent Yokohama view course
Yokohama has been developed as a harbor town since olden days. There are many commercial facilities and landmark buildings in the bay area, so you can enjoy beautiful scenery before and after getting on the boat. We will introduce some highlight spots in the magnificent  Yokohama view course.
Yokohama Minatomirai 21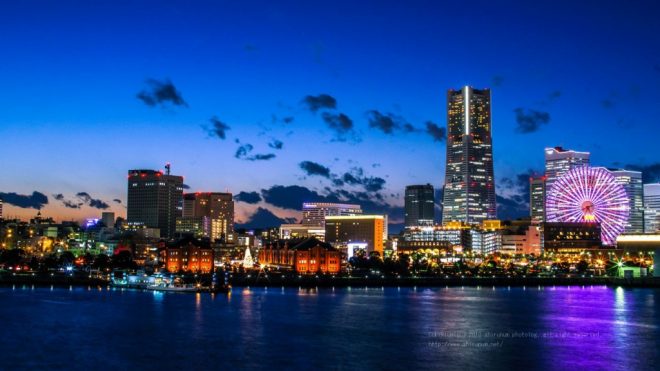 It is a name for the bay area representing the waterfront city Yokohama. Its multi-layered scenery attracts people during the day and at night. You can see the huge Ferris wheel "Cosmoworld," the landmark tower, Red Brick Warehouse, and the Pukari pier, also used as a boarding pier for yakatabune.
---
Pukari pier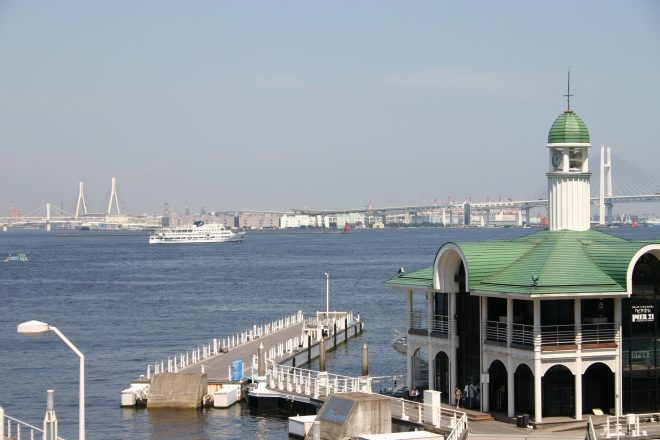 The Pukari pier is used as an ordinary pier in the Minatomirai area, but it is also a popular sightseeing spot because of its characteristic appearance. It is illuminated in rainbow colors in some seasons, which is indispensable for Minatomirai's night view. It is just behind the Intercontinental Hotel, with great access to the hotel.
---
Red Brick Warehouse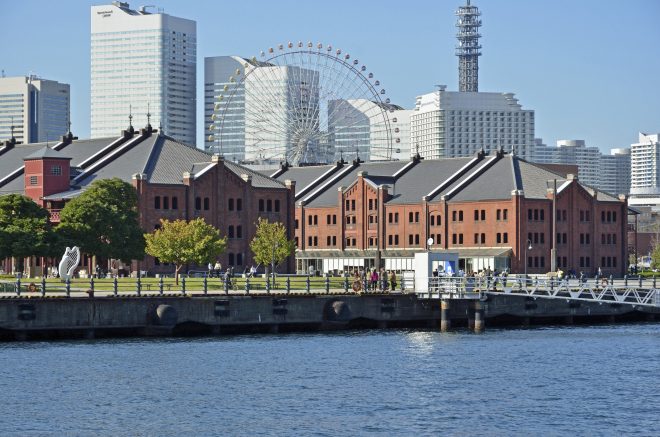 It was built by the Meiji government and used as a bonded warehouse. Currently, it is used as an exhibition space or commercial facility, and loved by people as a sightseeing spot of Minatomirai 21. Its characteristic red brick walls are illuminated in orange at night. You can enjoy a night view with a warm atmosphere.
---
Osanbashi Pier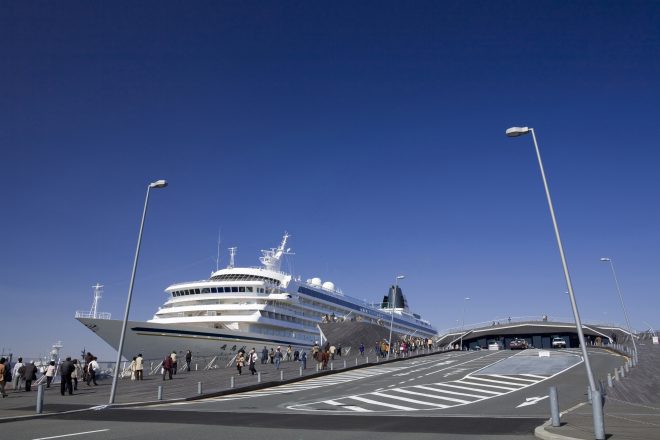 This huge artificial pier is used as a main wharf for the arrival and departure of huge passenger boats. Its magnificent appearance is suitable for the entrance of Yokohama. At the pier, you may get a chance to see a huge passenger boat as big as a building, which will overwhelm you.
---
Yokohama Bay Bridge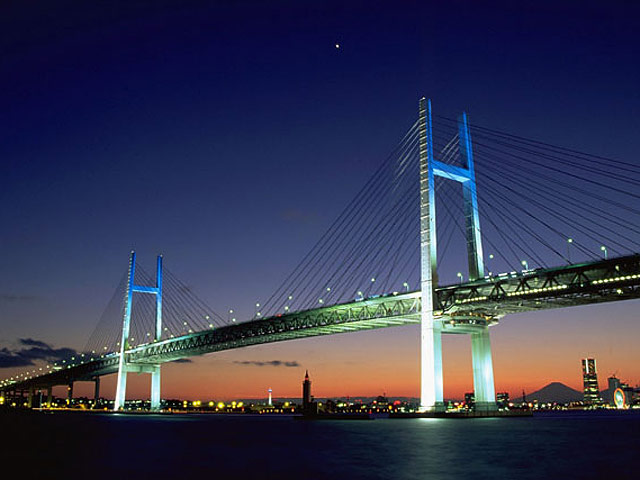 Yokohama Bay Bridge is a cable-stayed bridge (suspension bridge) with a length of 860 m and loved as a symbol of Yokohama. It's a key point of logistics connecting Tokyo and Yokohama Port.It is illuminated at night and provides a beautiful night view. The yakatabune will sail under Yokohama Bay Bridge, so you will be impressed with its dynamic view from the bottom.
---
Daikoku Wharf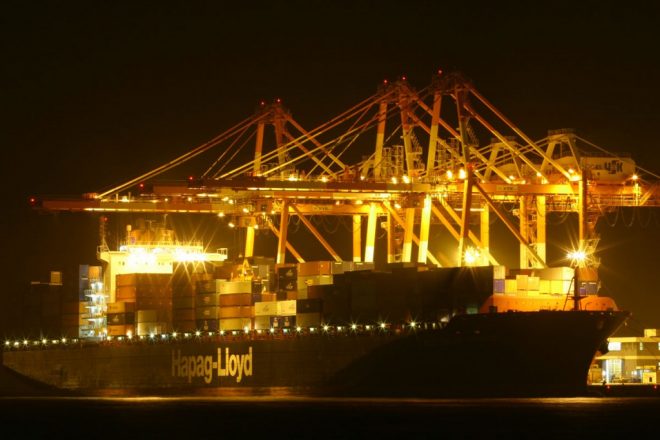 It was established as the first authentic island-style wharf in Yokohama, and is an entrance gate for logistics with the traffic of many container boats. A number of gantry cranes with the nickname of "giraffes standing at the wharf" are a great attraction at night. You may be able to see a super-large freighter for exporting and importing vehicles.
---
Factory night view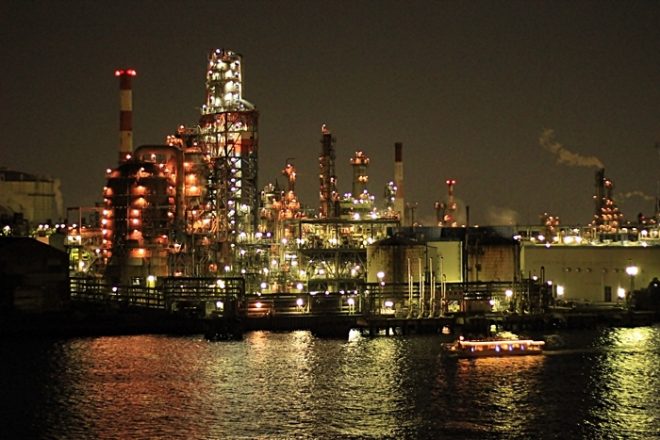 You can also see a factory night view in the Keihin Industrial Area, which is currently popular for its beautiful night view. Many people are fascinated by its mysterious and beautiful sight. It is far from the central area of Yokohama, so it may need a long cruise depending on the boarding pier.
---
Hakkeijima (marine leisure)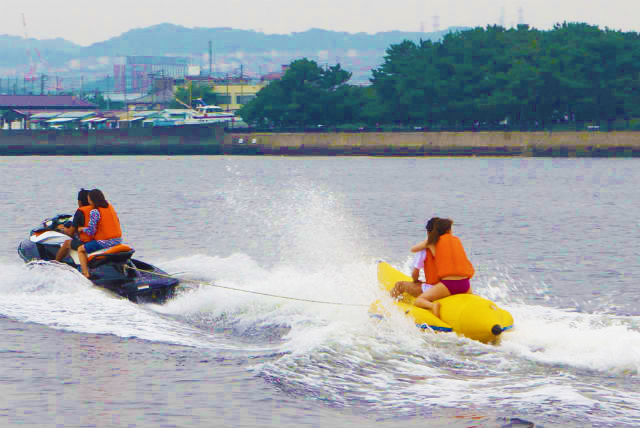 A vacation cruise from Yokohama to Hakkeijima is available only with the Western-style yakatabune (cruiser), between May and September. Around Hakkeijima, you can jump into the sea or enjoy marine sports. You will fully enjoy an extraordinary summer vacation for adults.
---