We now present the party of a bar's regular customers in summer on Segawa-maru 7!
The party was jointly organized by two bars, and a total of 61 guests were on the boat.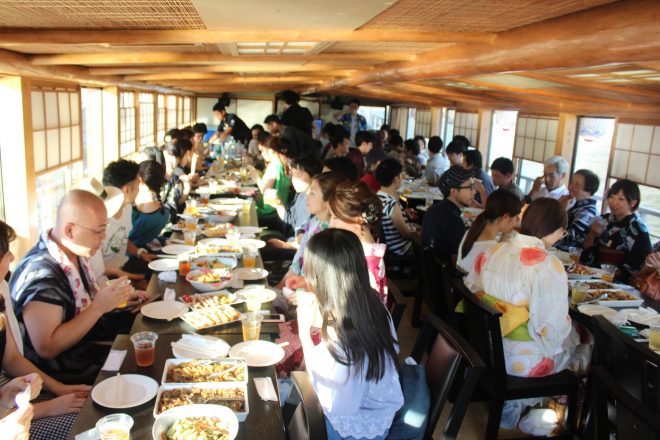 Many guests wore yukata, which made the atmosphere all the more exciting for that special summer night!
A guest said, "I don't have many opportunities to wear yukata, so I'm very happy today!"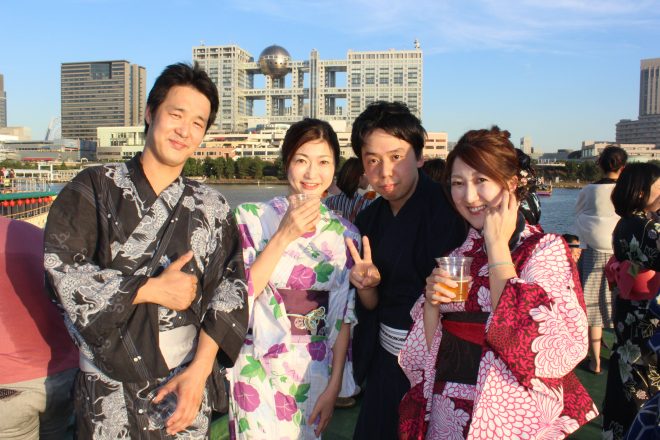 Since the party was jointly held by two bars, many guests met for the first time. However, everybody got to know one another and quickly became friends in this special space that was a chartered boat!
We prepared "casual Italian food" for the meal.
Guests dished out food at each table and the guests had lively conversations!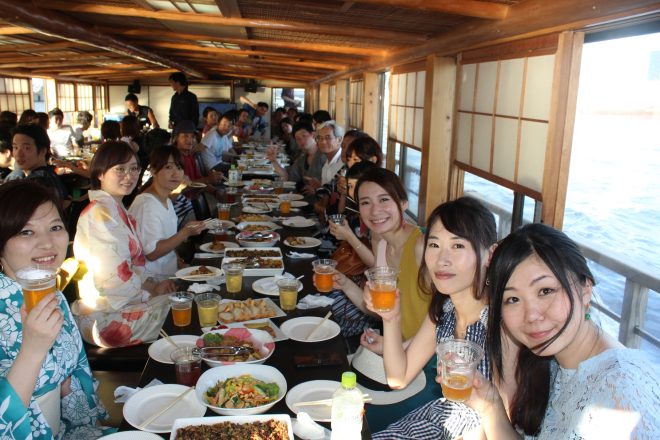 Say "Cheese!" with a glass of freshly-served beer from a server! It's an all-you-can-drink party!
It tastes special when you drink on a boat with a totally different atmosphere from that of ordinary daily life.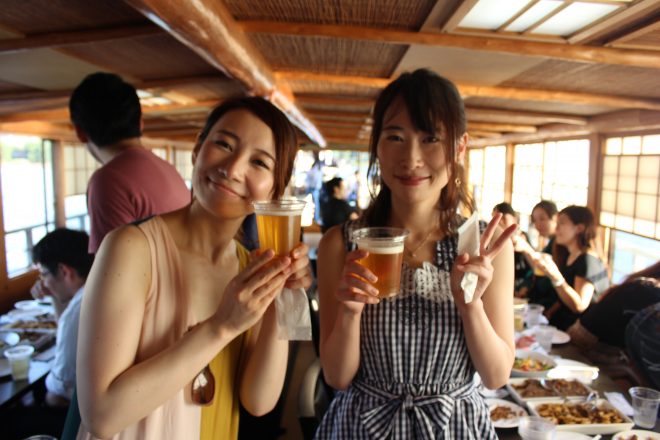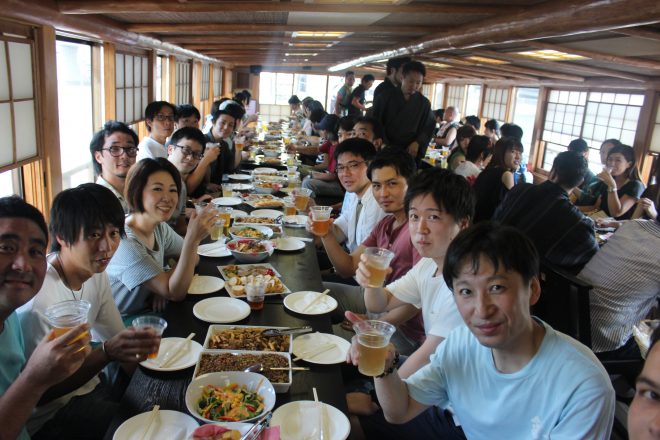 All the guests were really nice.
We heard laughter from all the tables during the party!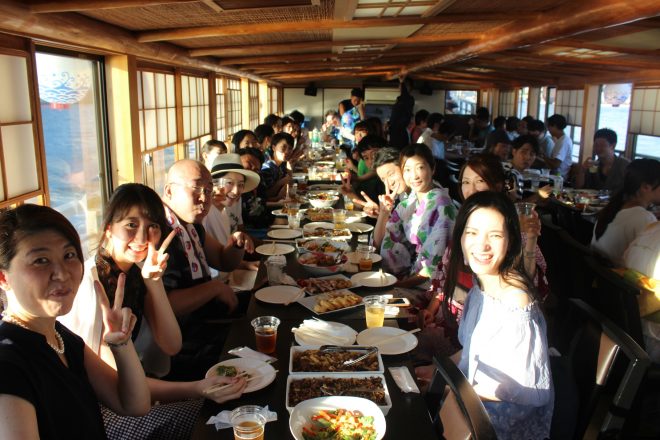 The air-conditioned cabin is very comfortable! When the sun is too hot and strong, the paper screens can be closed, which changes the strong light to comfortable and warm light.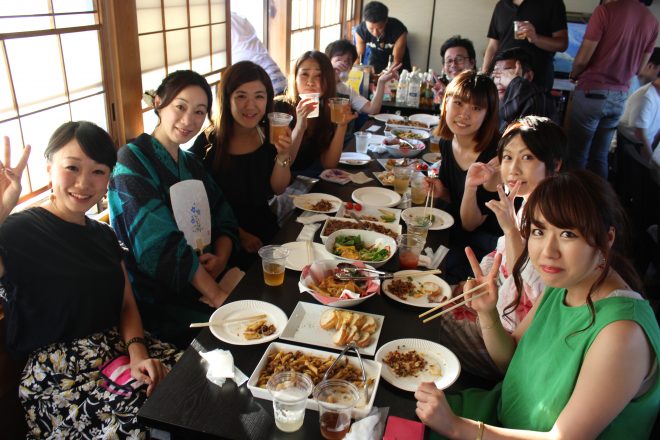 It was sunset when the boat arrived at the mooring spot in Odaiba.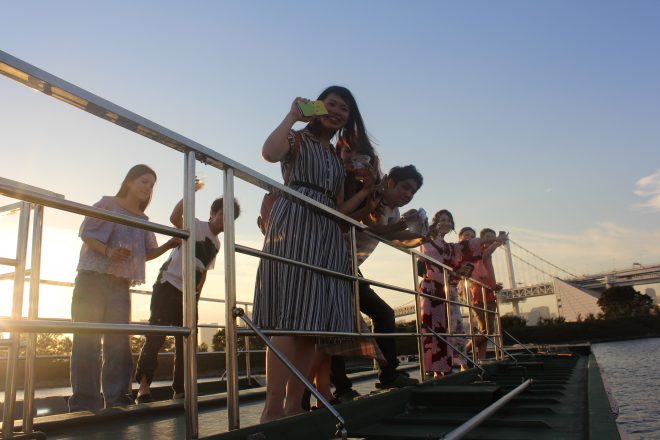 The open-air rooftop deck is one of the great attractions of a yakatabune!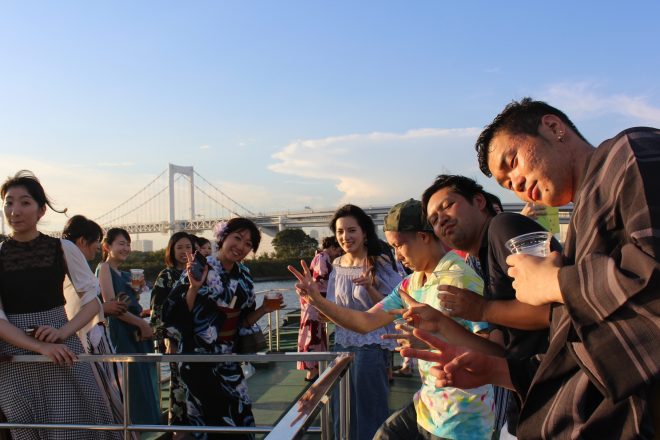 All the guests were on the deck and enjoyed the magnificent view of Odaiba.
Let's take a commemorative photo with Odaiba in the background!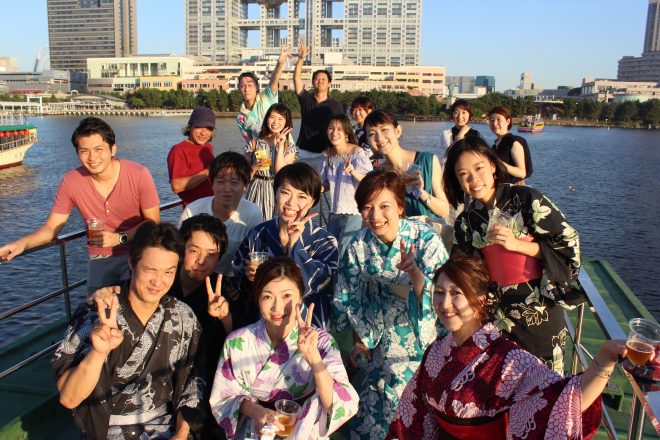 A lovely photo of a summer memory was taken, with the perfect combination of yakatabune and yukata! As the sun set, the night view of Tokyo Bay became more vivid.
The night view looked very romantic after a few drinks.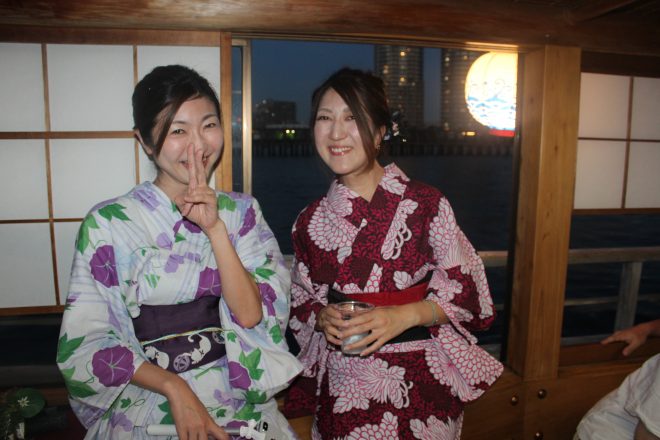 The lanterns were lit, and the atmosphere became all the more beautiful and magical.
It was a fine night, so the breeze in Odaiba was very pleasant!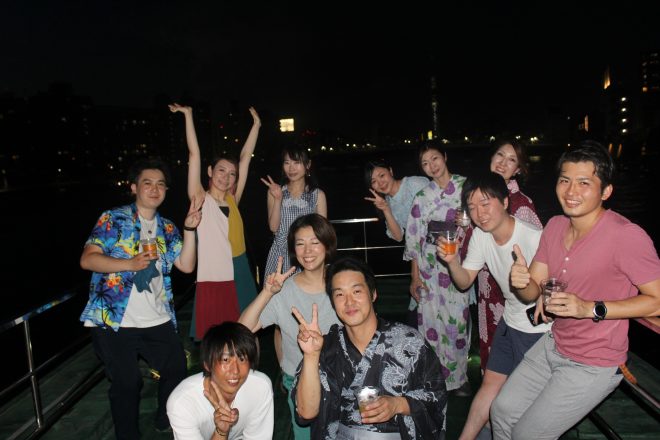 When the guests went back to the cabin, the party organizer gave a speech.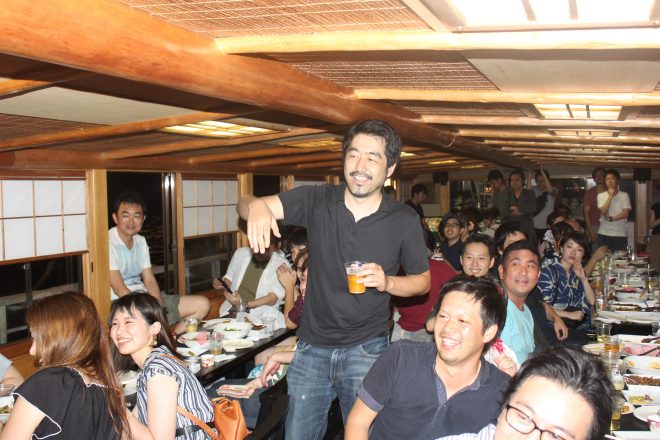 The party organizer had been thinking about inviting their customers to a yakatabune and having a party on it for 10 years.
"I could finally make my wish come true and today, we are having a party on yakatabune!"
His speech was touching and the boat was filled with the warm applause of their customers.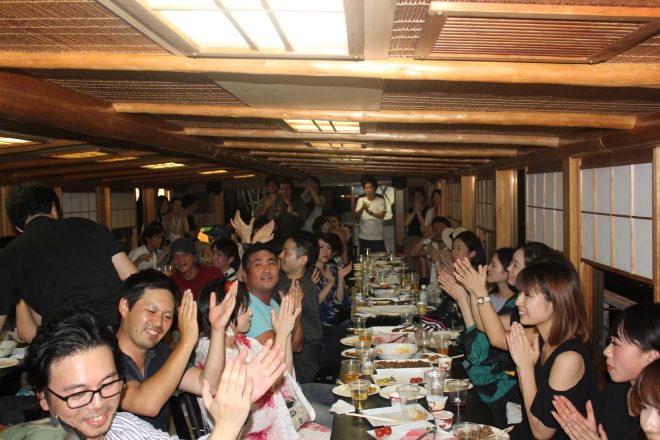 At the end of the party, a commemorative photo was taken with the yakatabune in the background!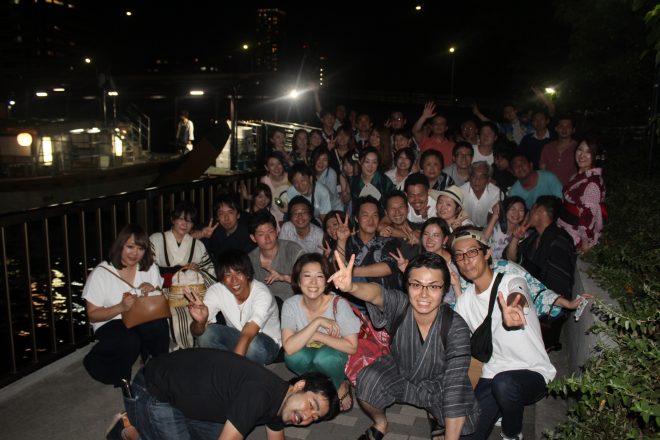 We, all the staff of Iwaiya, were very happy that the party organizer's 10-year-old wish had finally come true and that it had been a truly special occasion!
We are waiting for your next visit.
Yakatabune : Segawa-maru 7