It's nice to have a corporate party on a yakatabune, in a nostalgic atmosphere.
Today, I will introduce such a lovely corporate party on a chartered yakatabune.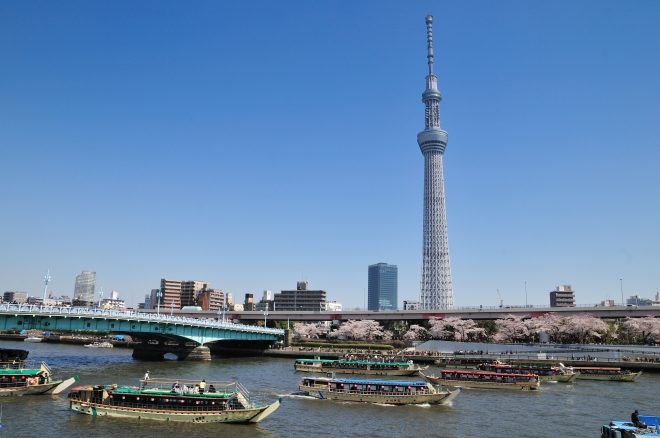 Our customer chartered a yakatabune for a cruise in Tokyo.
All the guests boarded the boat from the pier.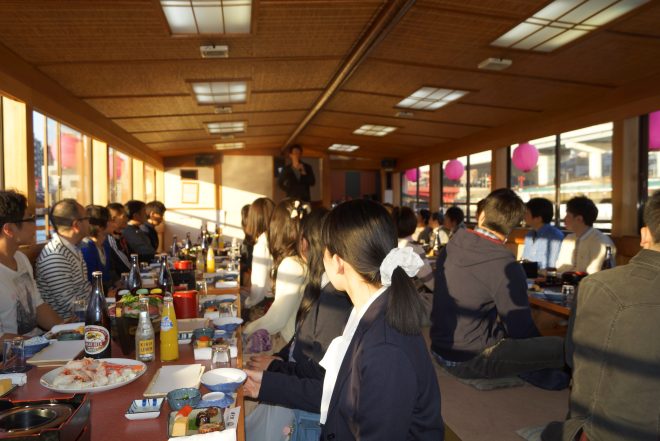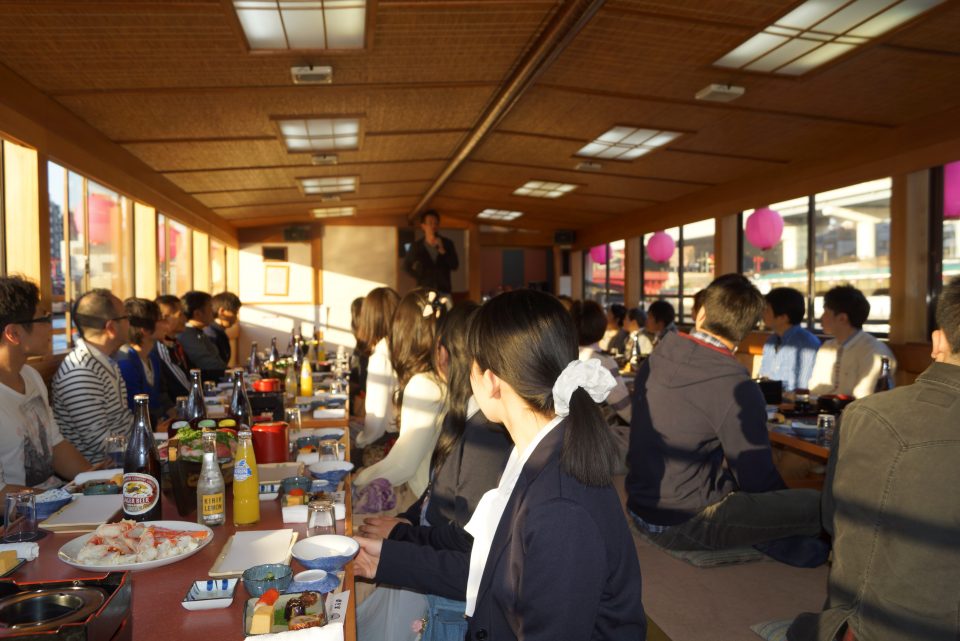 After the guests were seated, a company representative gave an opening speech.
Everybody listened to his speech intently.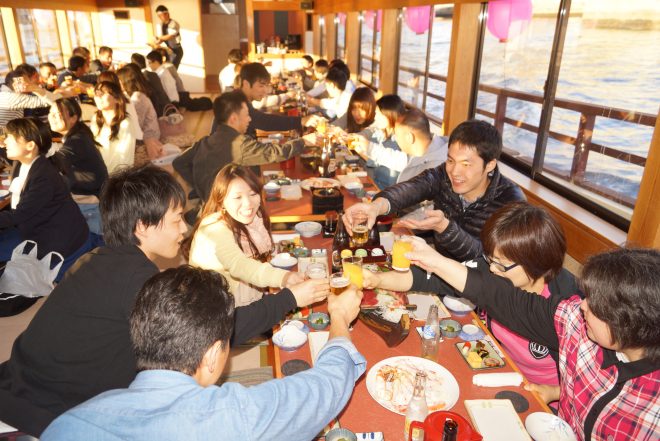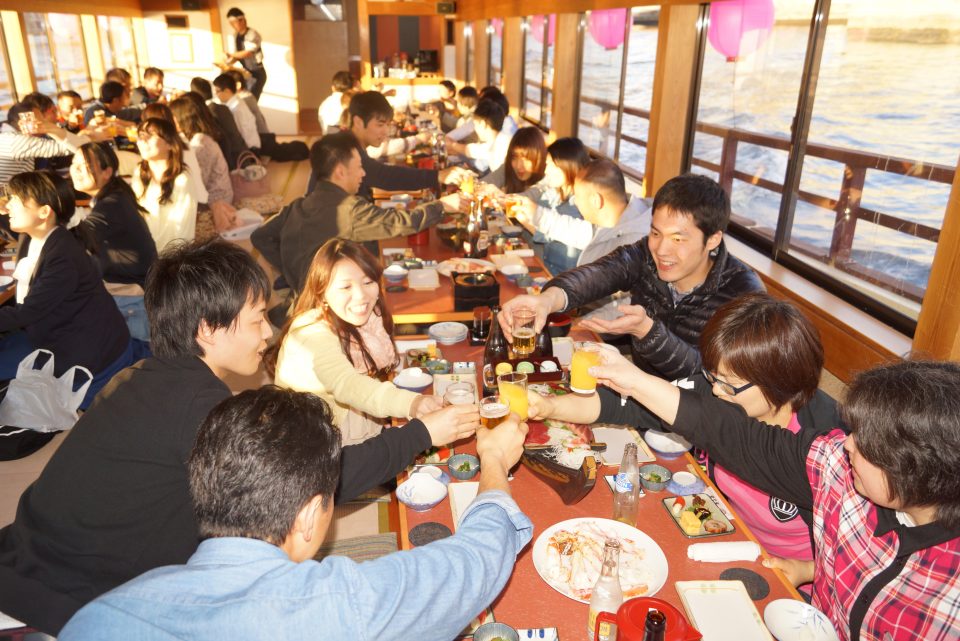 After the speech, it was a time to make a toast!
It was an all-you-can-drink party, so everybody could enjoy their favorite drinks as much as they liked.
After that, they enjoyed a great meal.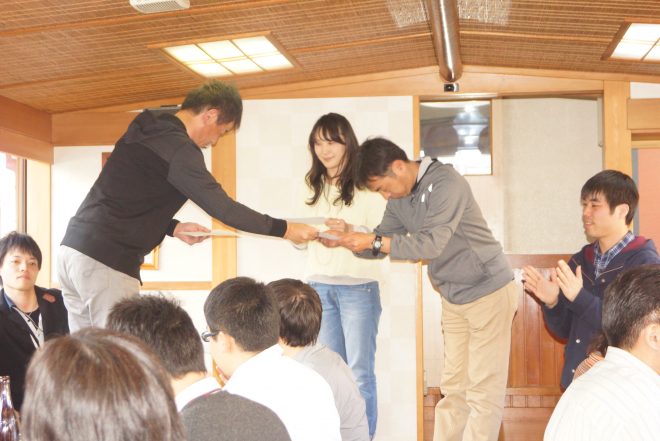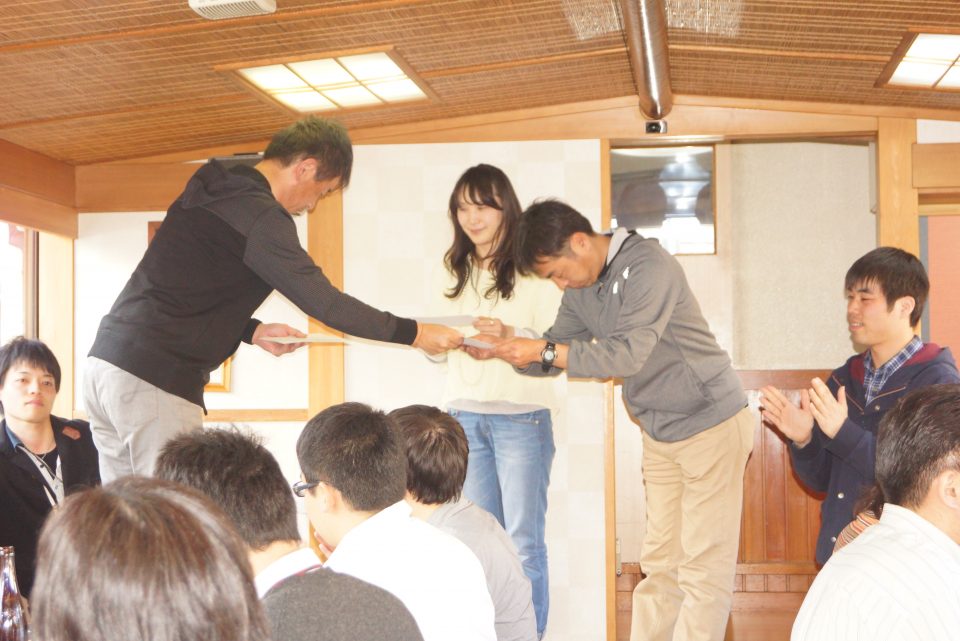 Everybody was relaxed in the convivial atmosphere.
Then, they gave out awards to those who had made a great contribution to the company.
It was really wonderful.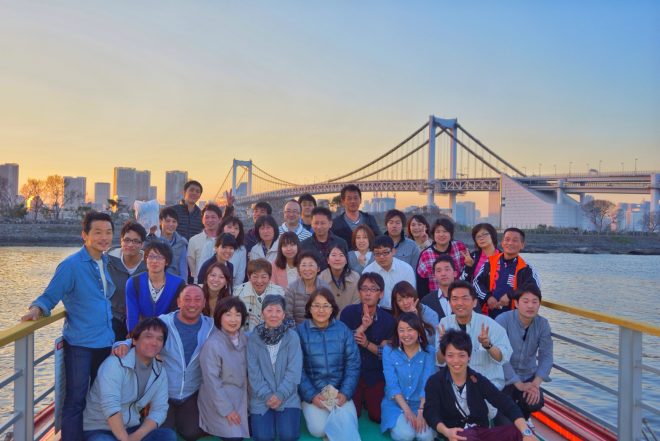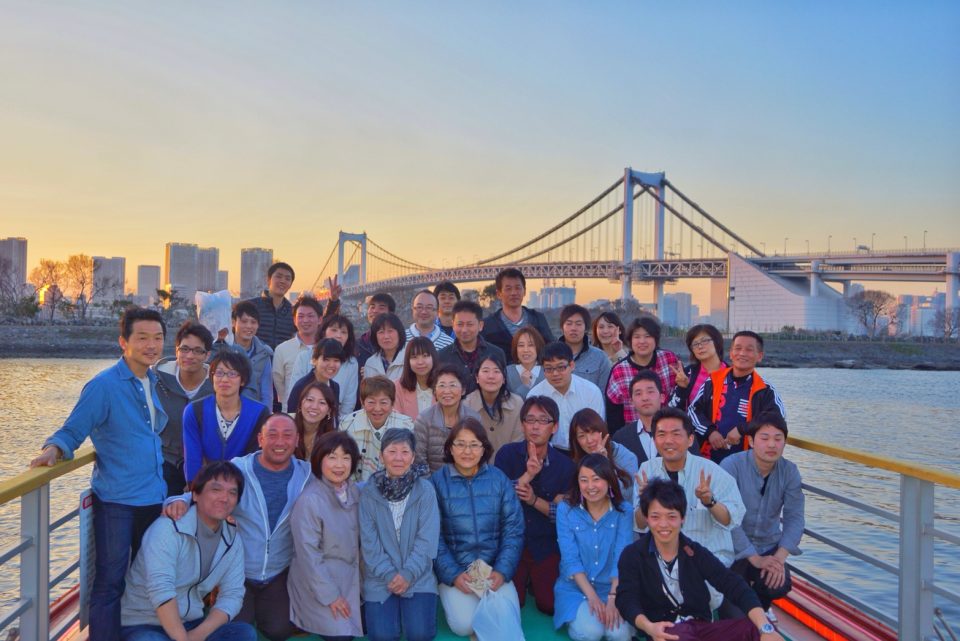 When the boat arrived at the spectacular mooring spot in Odaiba, all the guests went up to the observation deck on the 2nd floor, and a commemorative group photo was taken.
It was a beautiful photo with Rainbow Bridge at sunset in the background.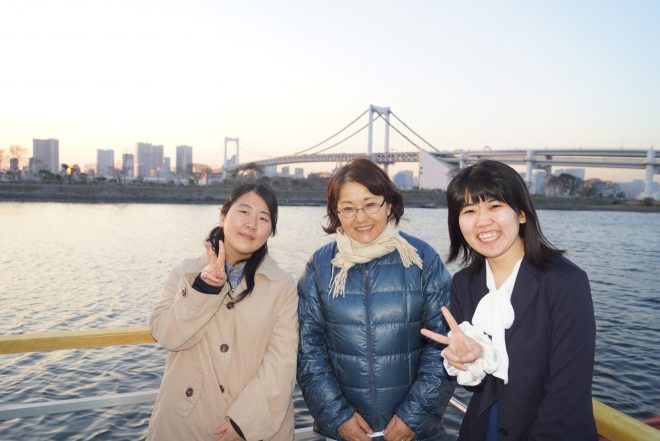 Because it was an observation deck, we took individual photos of the guests in addition to the group photo.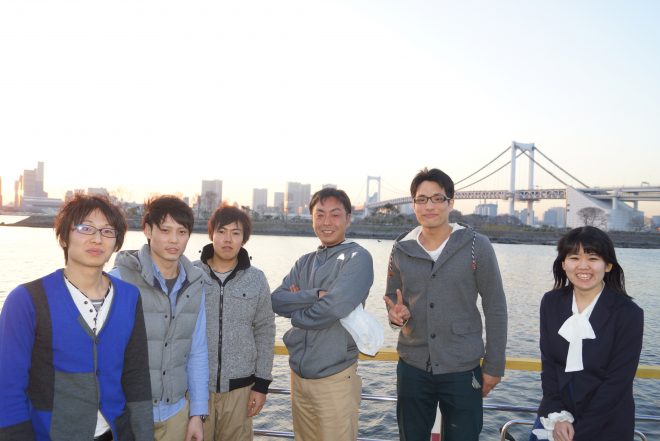 Everybody showed us wonderful smiles.
The sunset on Tokyo Bay was also beautiful in the photo.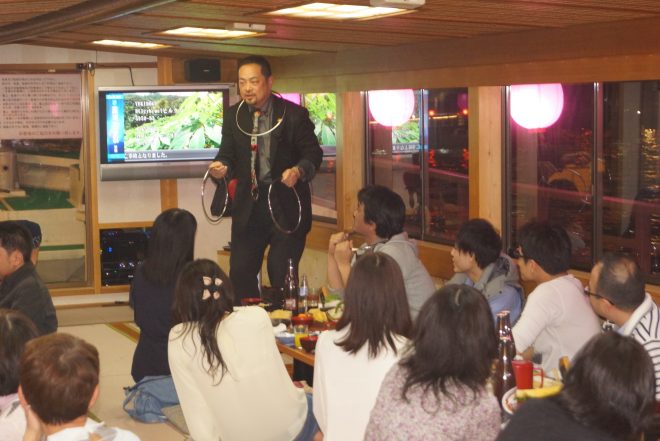 In the cabin, the magic show started.
All the guests were in wonderment as they watched the amazing magic performed by the magician in front of them.
Mr. Nishi, the magician, also showed his magic at each table, which made the guests really excited.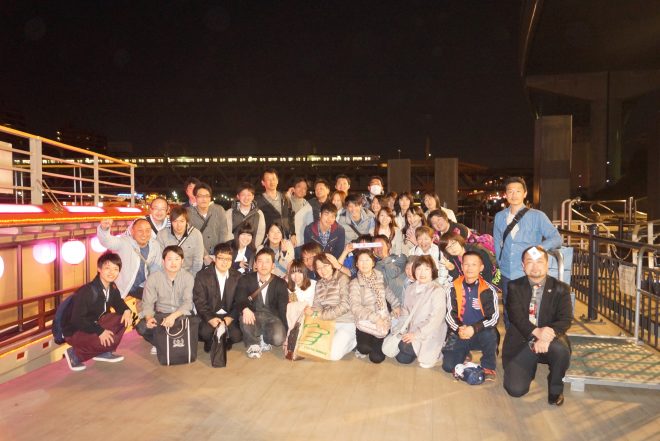 After the guests got off the boat, we took a group photo with the magician, who had become friends with the guests.
He quietly showed his magic at the very end on the lower right row.
The wide smiles of the guests showed they really enjoyed the party on the boat.
All the staff members were delighted to see such a happy photo.
We want to share such a lovely time with as many people as possible.
Please feel free to contact Iwaiya.