Iwaiya organized a dinner cruise for a company entertaining their guests from Italy.
A yakatabune (Ebiya-maru) was chartered for 9 passengers!
The guests are relaxed in the spacious cabin.
Let's take a photo of the guests having their delicious meals and sushi!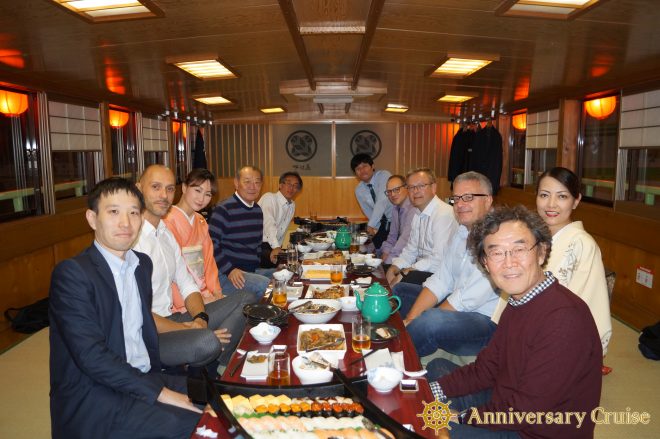 They have started their party on the chartered boat! The boat has left Shibaura for Odaiba, and the guests are partaking of delicious food and drinks.
After the boat arrives at the mooring spot in Odaiba, they move to the 2nd floor deck, each wearing "Iwaiya's happi coat," and take group photos! First, with Rainbow Bridge in the background!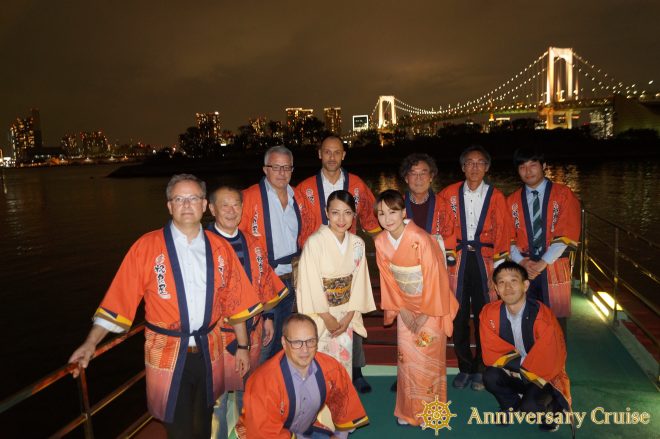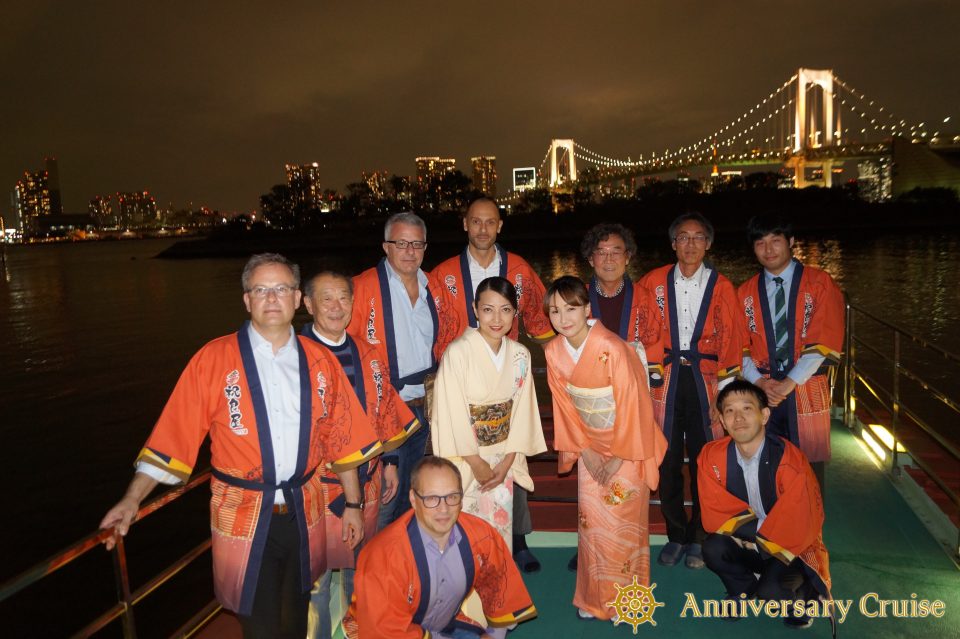 Next, with Fuji Television in the background!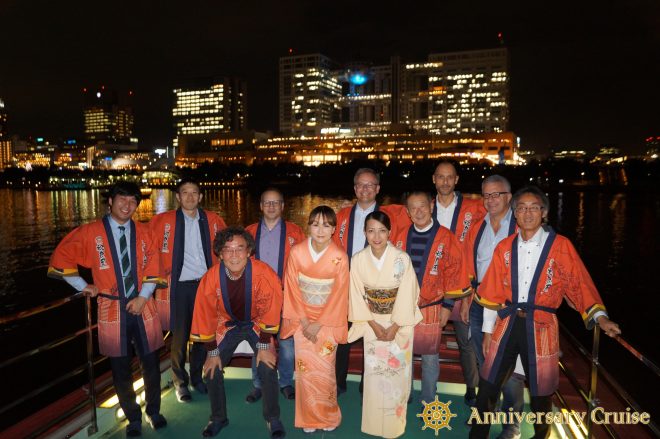 They are enjoying the wonderful 360-degree view from the chartered yakatabune.
After the group photo, the guests continue taking photos on the deck.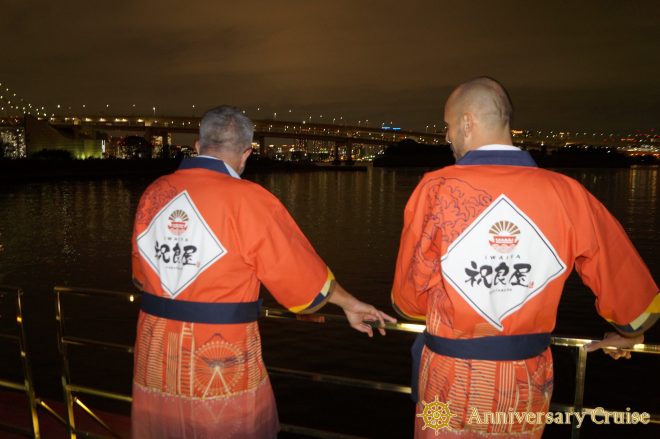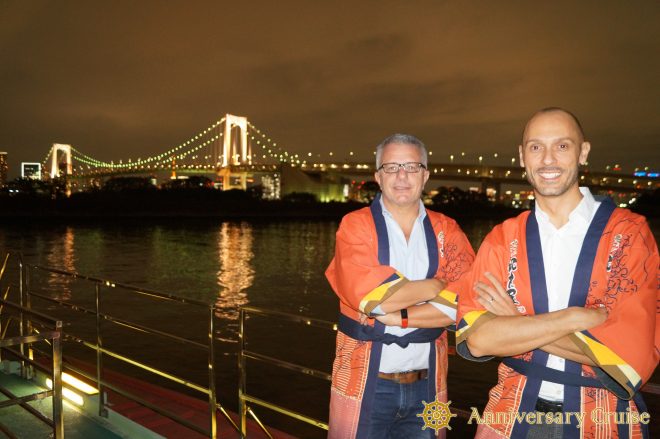 After the photo session, the guests go downstairs to the cabin.
The captain of boat fries tempura for them!
They are completely satisfied with the crispy tempura of seasonal food ingredients!
Iwaiya can also arrange for party hostesses.
We will take care of your entertaining party!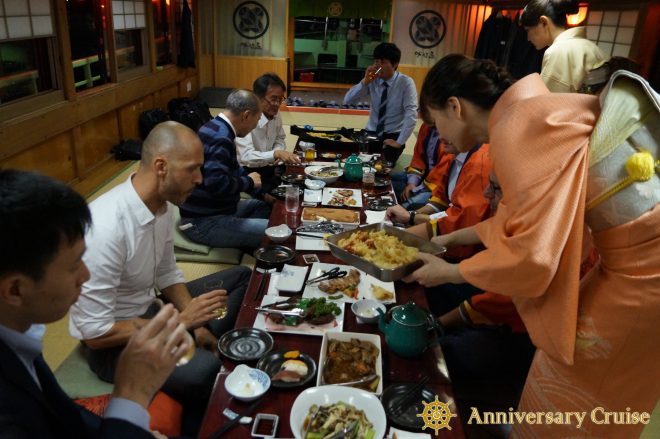 All the guests are in a cheerful mood because of the food and alcoholic drinks. Now, it's karaoke time!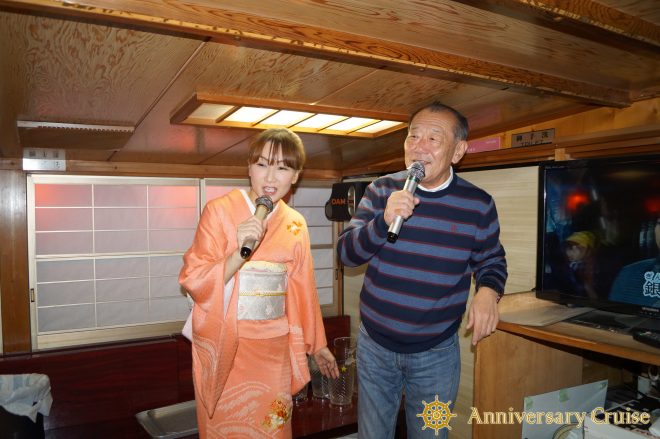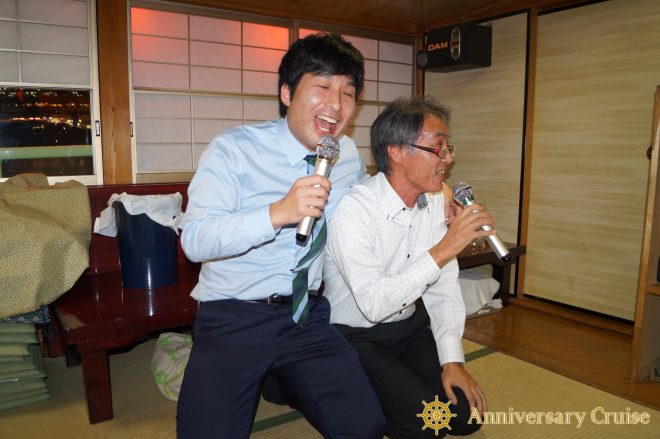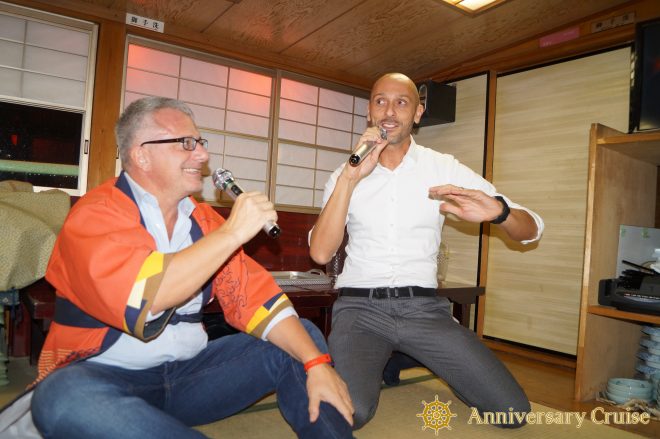 They are really enjoying karaoke on the chartered boat surrounded by the beautiful night view and sea!
After karaoke on the boat, the yakatabune arrives at the Sumida River.
Again, we take commemorative photos of the guests on the deck, with Sky Tree in the background.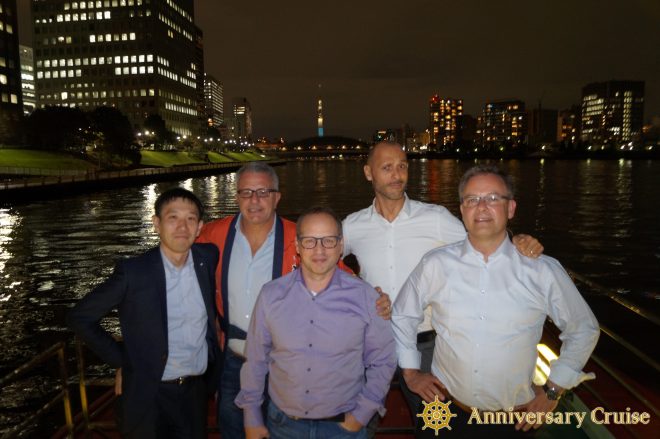 A chartered cruise with a Japanese-style tatami floor is popular among overseas guests.
The company used this cruise to entertain the guests from Italy. We believe their guests really enjoyed the yakatabune cruise, which satisfied the purpose of the company.
We are looking forward to seeing you again on a yakatabune.
Yakatabune : Ebiya-maru