A gathering of five families was organized on a yakatabune.
They were on the Ebiya-maru, sailing from Shibaura.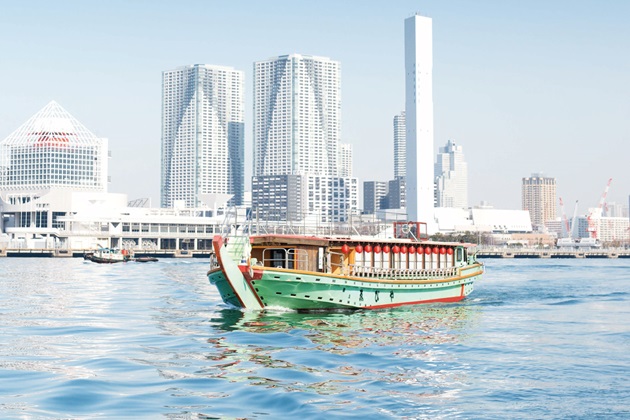 Long-time friends and family members gathered, and a total of 16 guests had a party on the boat.
Iwaiya's yakatabune can be chartered by a small number of passengers so the guests can be relaxed in the spacious cabin.
We recommend a party cruise for families.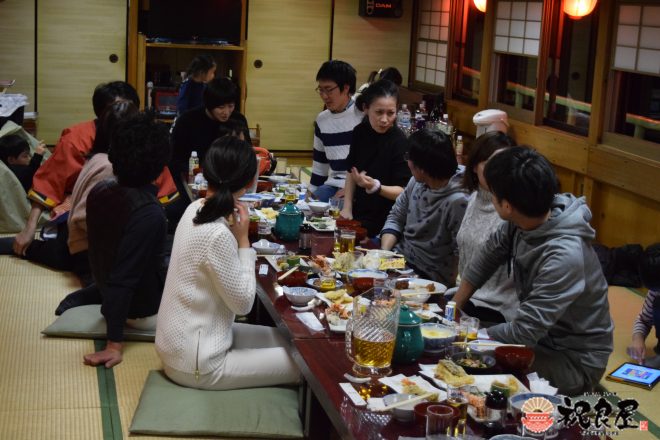 One of the members was going abroad, so it was a send-off party cruise, which is the best celebration for a new voyage in life!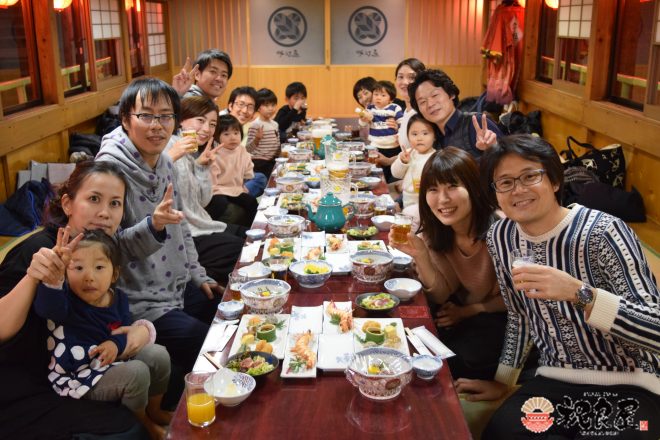 After leaving Shibaura boarding pier, the boat headed to the mooring spot in Odaiba.
From the windows, the guests saw the Olympic Village under construction, the new Toyosu market, etc.
They were fascinated by the night view reflected on Tokyo Bay.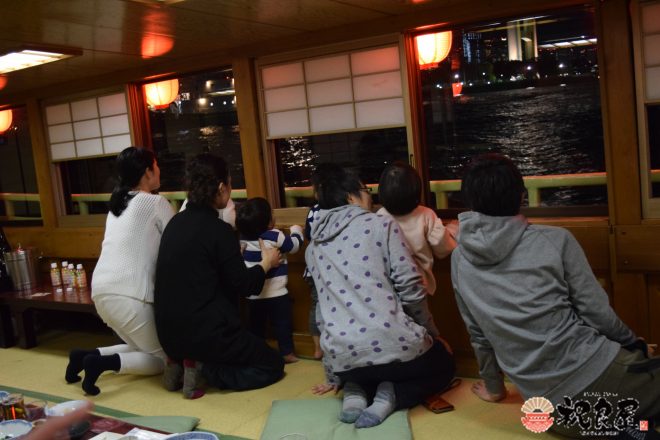 Since the boat was chartered and the cabin has a Japanese tatami floor, the children could relax as if they were at home.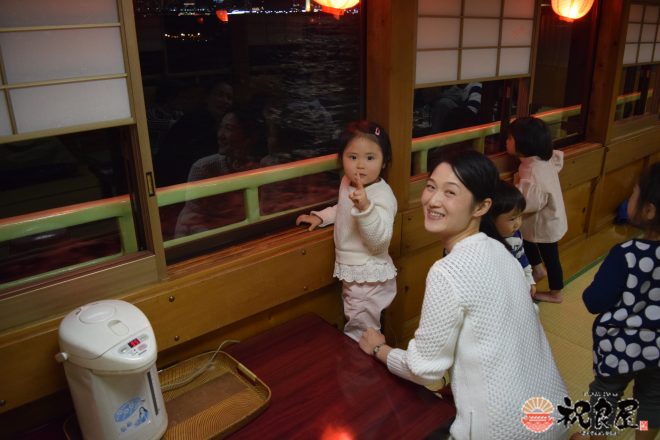 All the children were good friends, and they made the peace sign when we took their photos!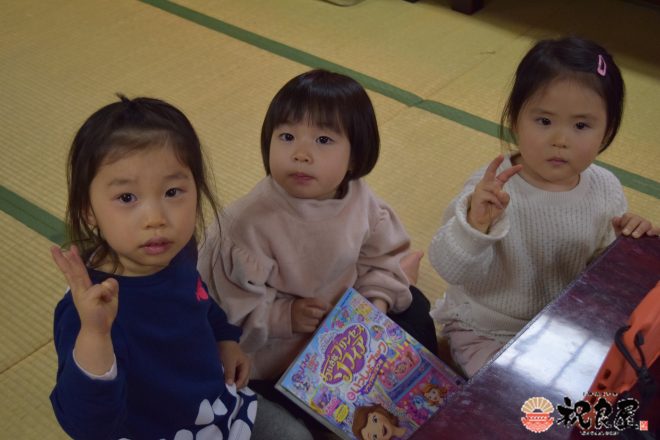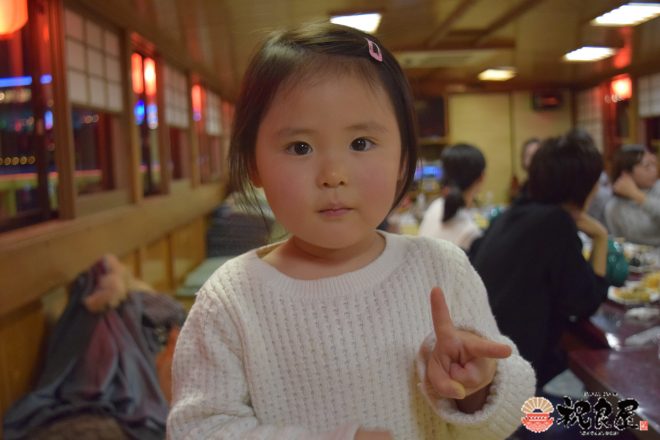 While the boat was mooring, freshly-fried tempura was served.
We were glad that they enjoyed it!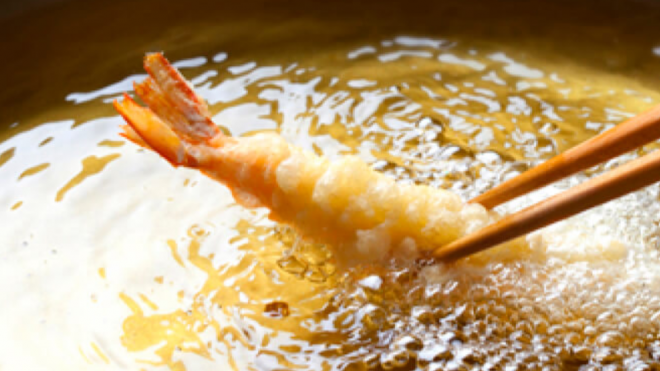 A very nice and amiable atmosphere in the cabin from the beginning to the end!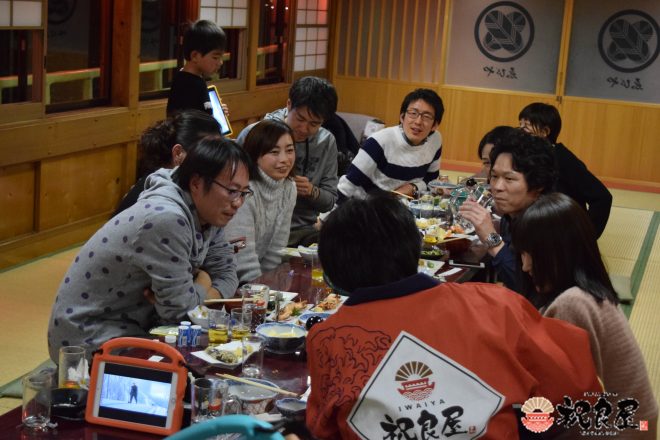 After the meal, all the guests went to the 2nd floor deck and group photos were taken.
First, let's take a photo with Rainbow Bridge in the background!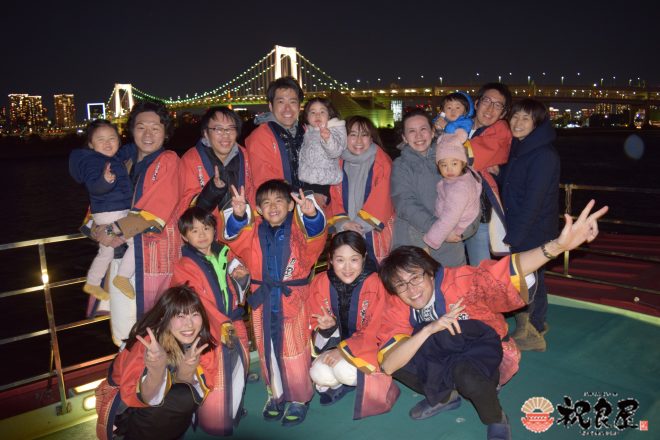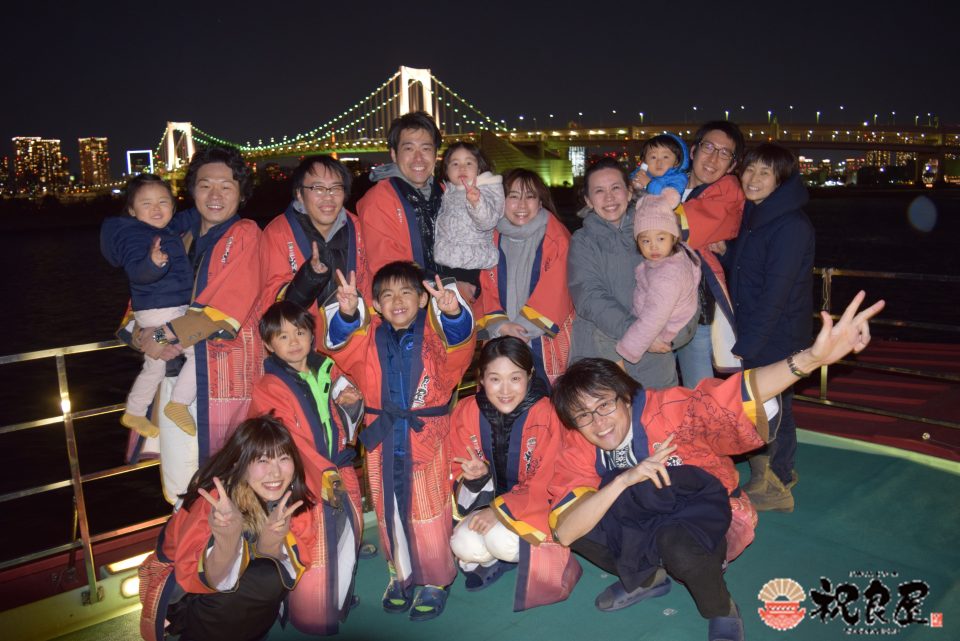 Now, the boat has changed its direction 180 degrees.
This time, let's take a photo with Odaiba in the background!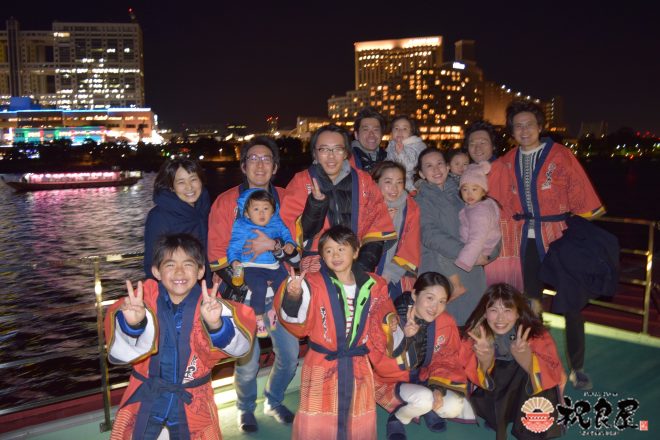 They each wore Iwaiya's happi coat and we took their commemorative photos with Rainbow Bridge and Odaiba in the background.
They liked Iwaiya's happi coats.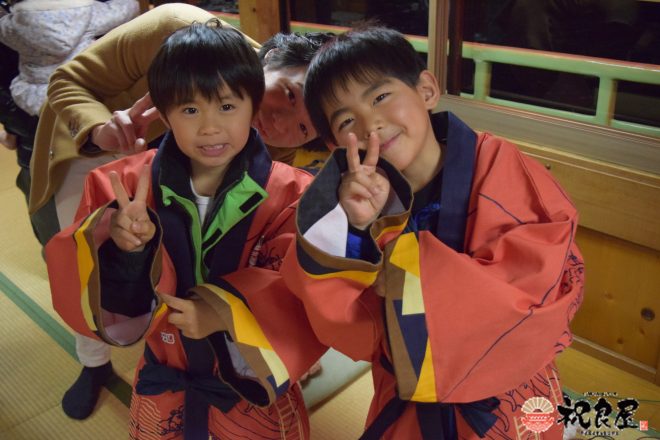 They could relax in the cabin as if they were at home, but there was also an extraordinary night view outside the windows!
Guests can fully enjoy both atmospheres, and this is one of the attractions of yakatabune.
Iwaiya provides a photo service, so we took a lot of commemorative photos for each family at the end of the cruise.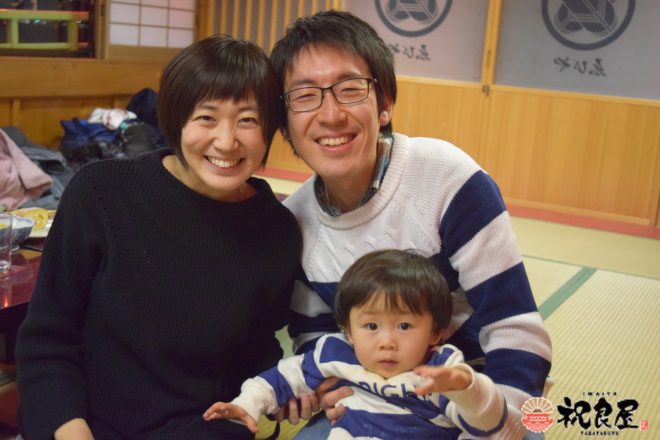 All lovely photos with a lot of smiles.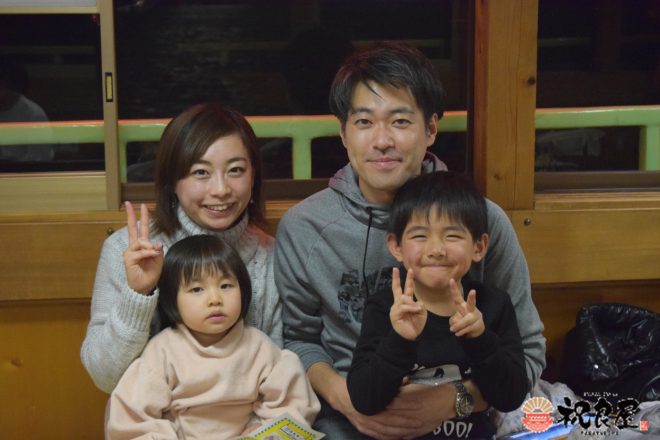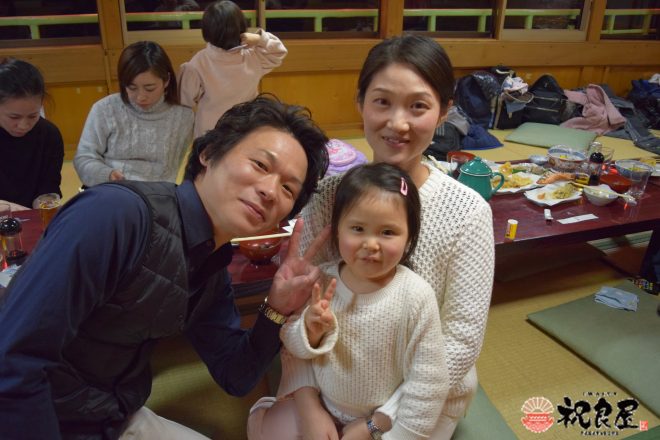 They look great in Iwaiya's happi coats!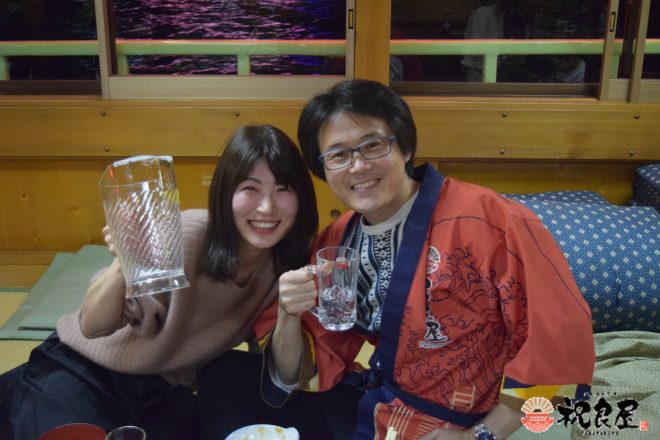 Thank you for getting on board a yakatabune today.
We hope to share your happy family time again!
Yakatabune : Ebiya-maru