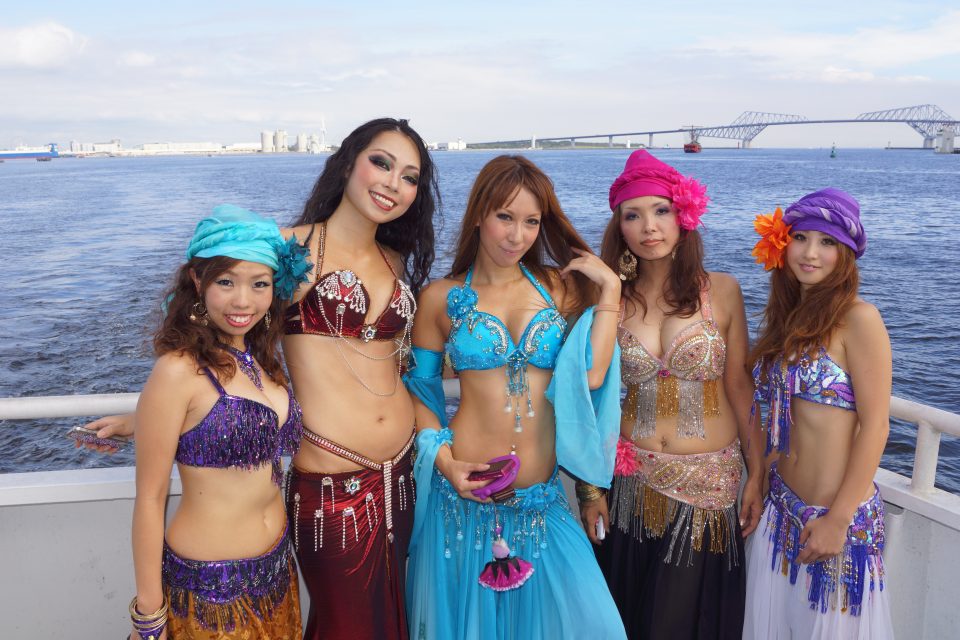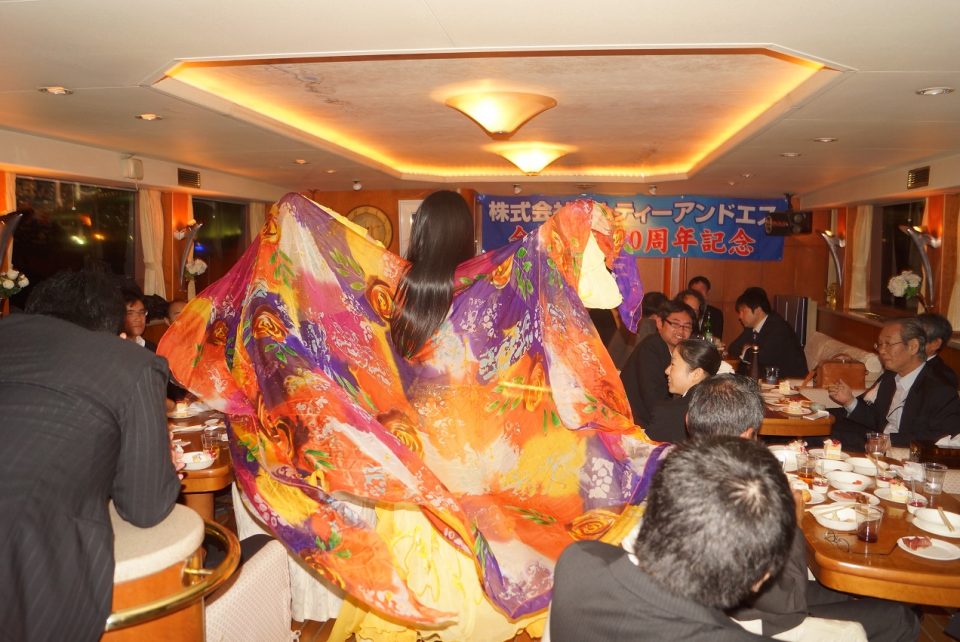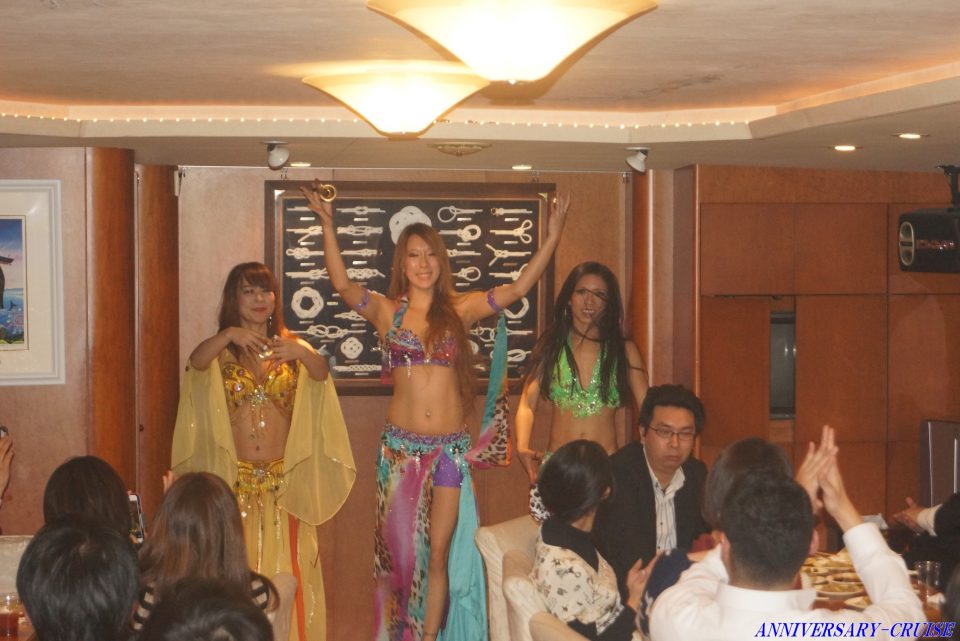 Belly dance details
Dancers will perform a belly dance in which all the guests on the boat will be encouraged to participate.
It is an interactive entertainment show in which the guests are also involved. Men and women of all ages can enjoy the show.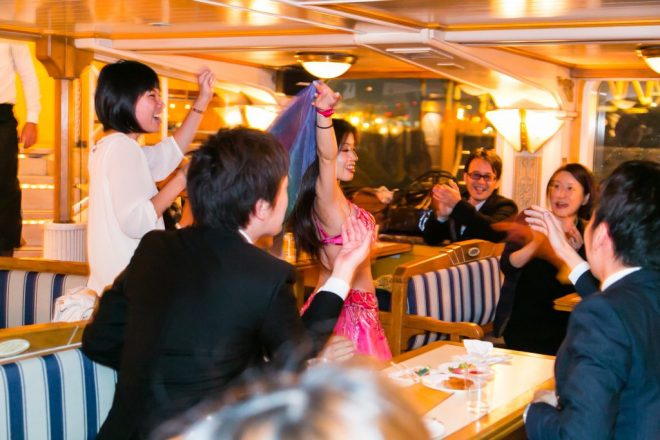 Beautiful dancers take guests by the hand one by one to encourage them to join the dance. Before you know it, all the guests on the boat will be swinging their bodies to the music and enjoying the passionate dance. The belly dancers lead the entire atmosphere to create a sense of oneness on the boat, which is the real attraction of the belly dance show.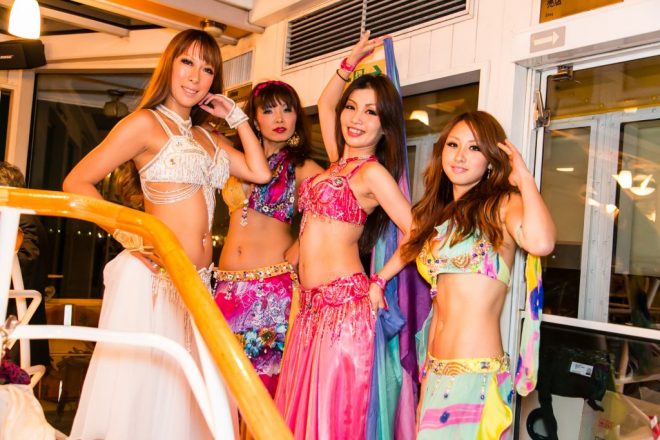 How to entertain party guests is always a headache for party organizers. This is a great plan for such organizers. The belly dance will make the atmosphere on the day of celebration more festive. Beautiful dancers will lead the party to success. Please choose this entertainment to make your event even more memorable.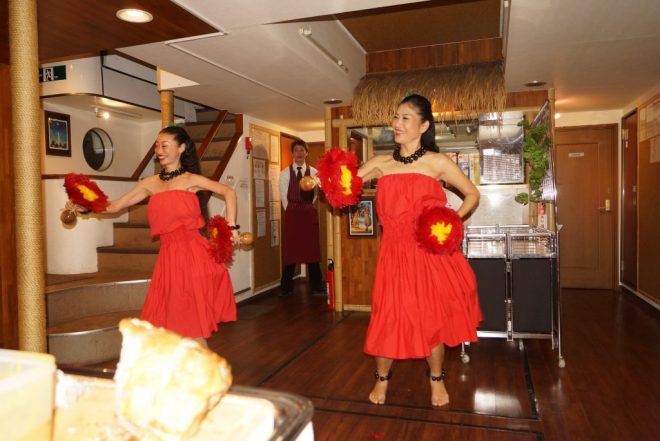 Other than the belly dance, Hawaiian hula dance etc. is also available. Feel free to make an inquiry. 
Price:60,000 yen per 2 dancers –
This option is also popular.