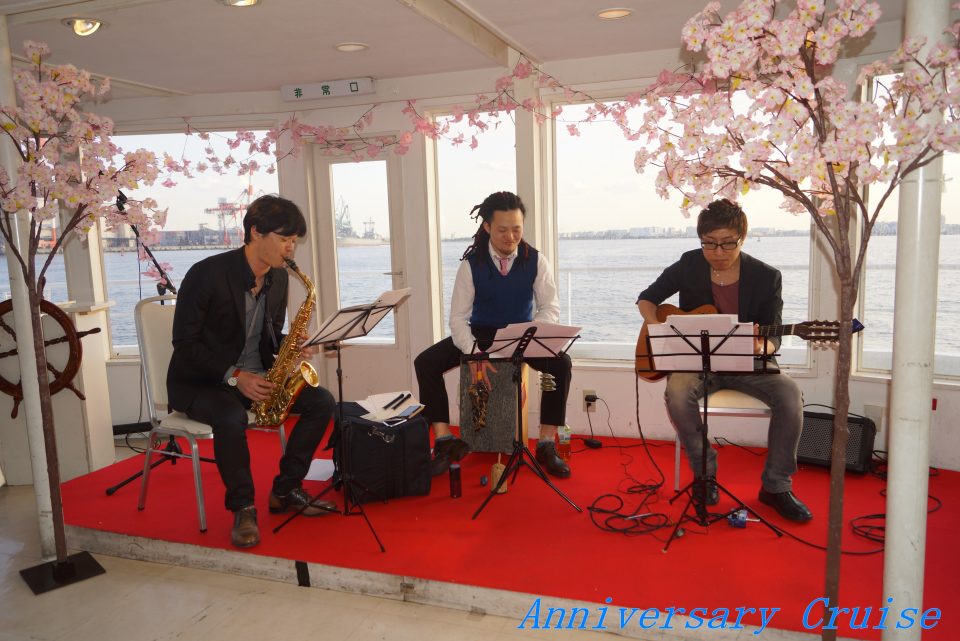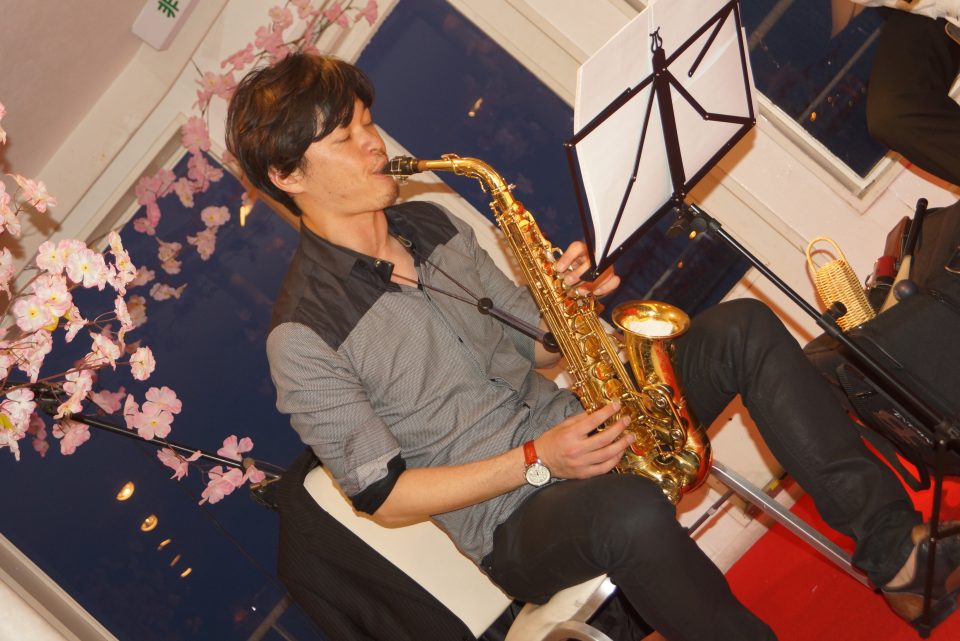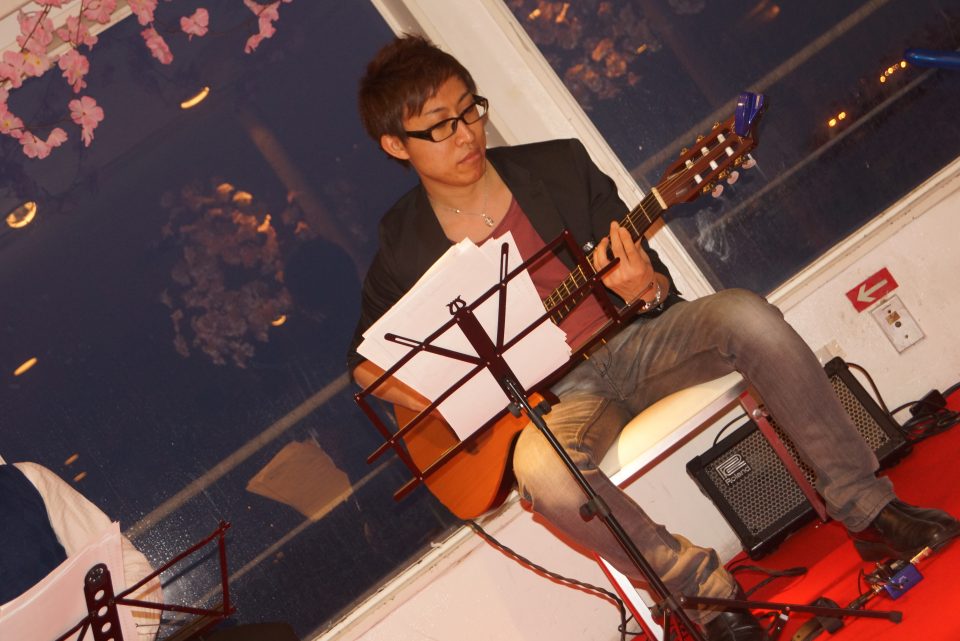 Jazz details
BGM is essential to create a good atmosphere for an anniversary. Live jazz performance creates an exciting atmosphere and uplifts the participants' spirits, which will surely animate the party. The light and elegant sound of jazz will create a healing atmosphere in the yakatabune. Not only a sax soloist but also a two- or three-piece band with guitar and/or percussion are available.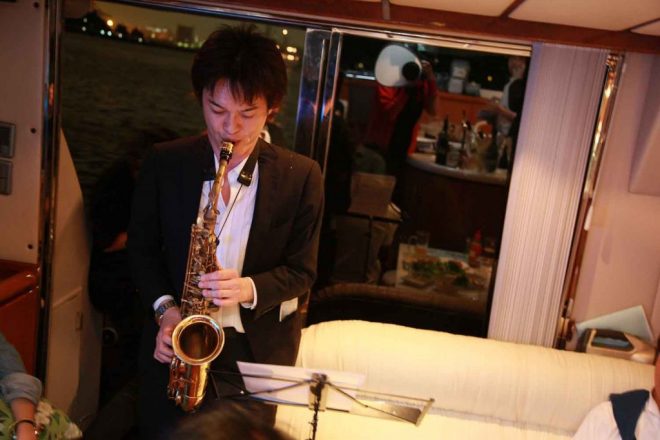 The guests will enjoy vivid live music played right in front of them, a truly immersive and wonderful experience for the guests.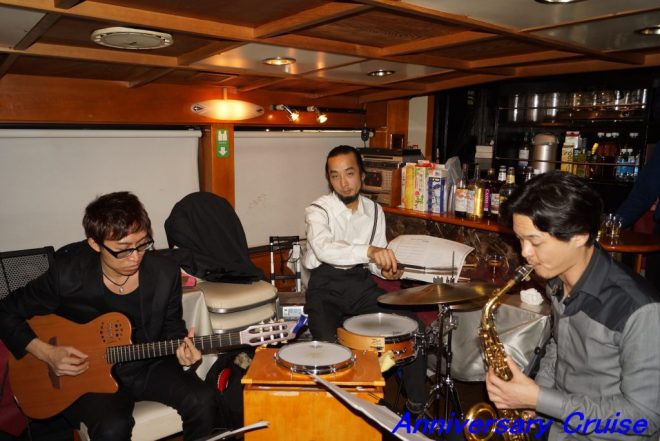 With a three-piece band onstage on the boat, the atmosphere will be very romantic. BGM is really important in creating an encompassing ambiance. It is a great option for customers who want to enjoy an elegant and sophisticated atmosphere on a yakatabune.
Price:Solo from 50,000 yen, two-piece band from 90,000 yen, three-piece band from 130,000 yen 
This option is also popular.