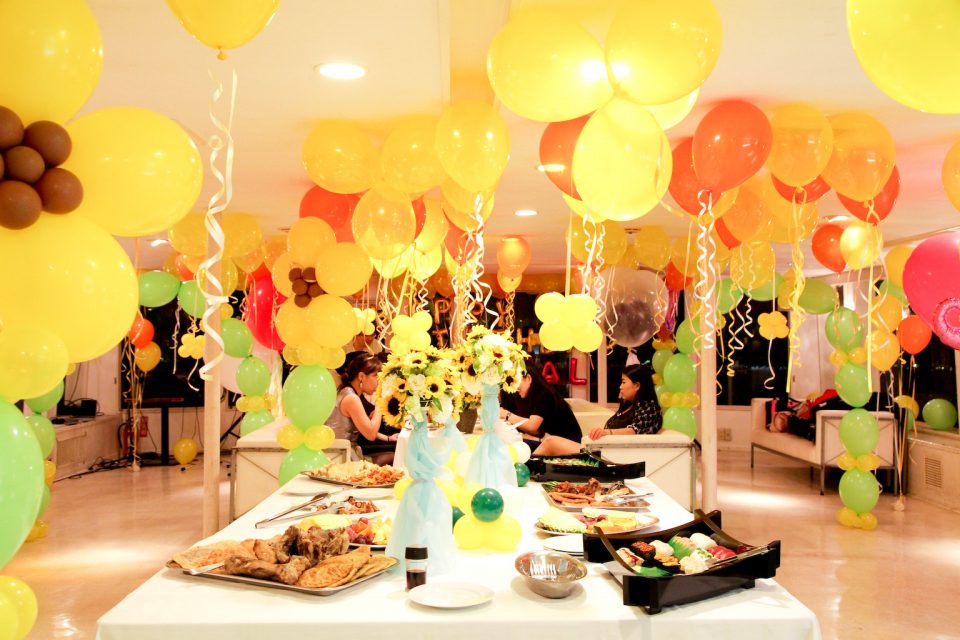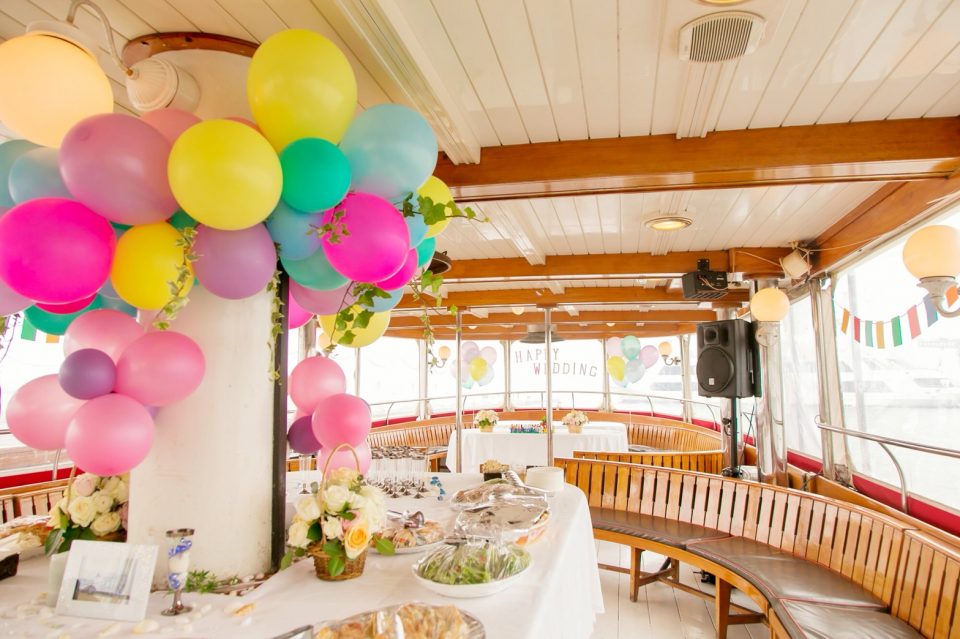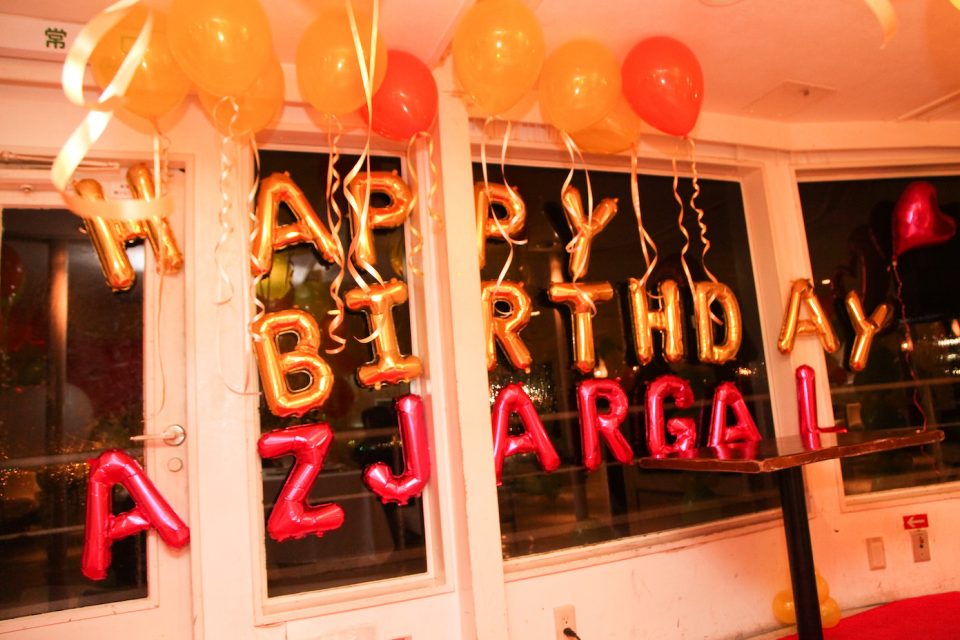 Balloon details
Balloon decoration is recommended to create a pop and extraordinary space in yakatabune for your anniversary. You can choose any color combination and theme for the balloons, which makes a variety of arrangements possible. We can decorate the inside of the boat with balloons in your corporate colors, or with heart-shaped balloons to celebrate the newlyweds at the wedding reception. Balloon use has no limitations.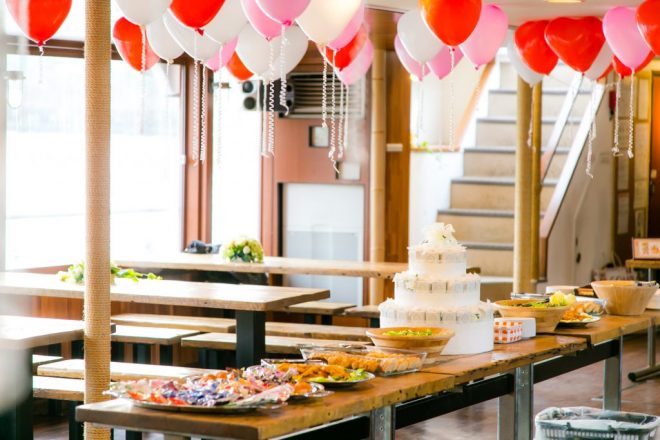 You can take balloons home as souvenirs. Cute balloons are particularly popular among women, so they sometimes take lovely balloons home with them.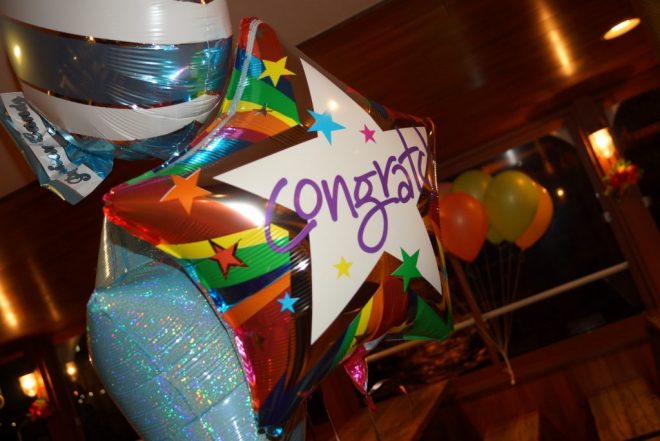 Event organizers sometimes have to think hard to entertain the women guests. Balloons are the solution.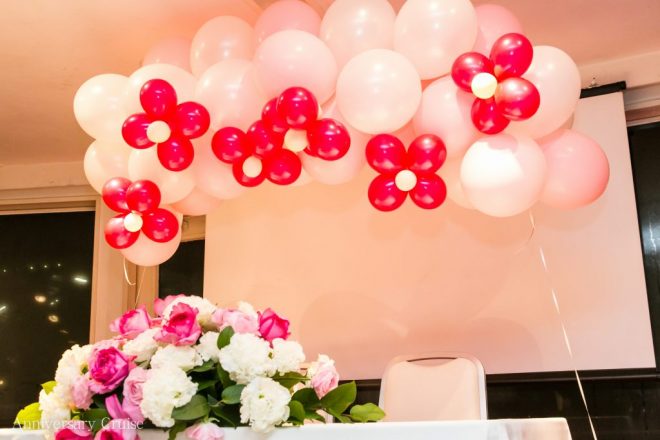 The most popular balloon art is that for wedding-related parties. The balloons are decorated with flowers, which makes the space all the more gorgeous. We will prepare the types and numbers of balloons according to your budget. Feel free to ask us any question.
Price:50,000 yen –
This option is also popular.