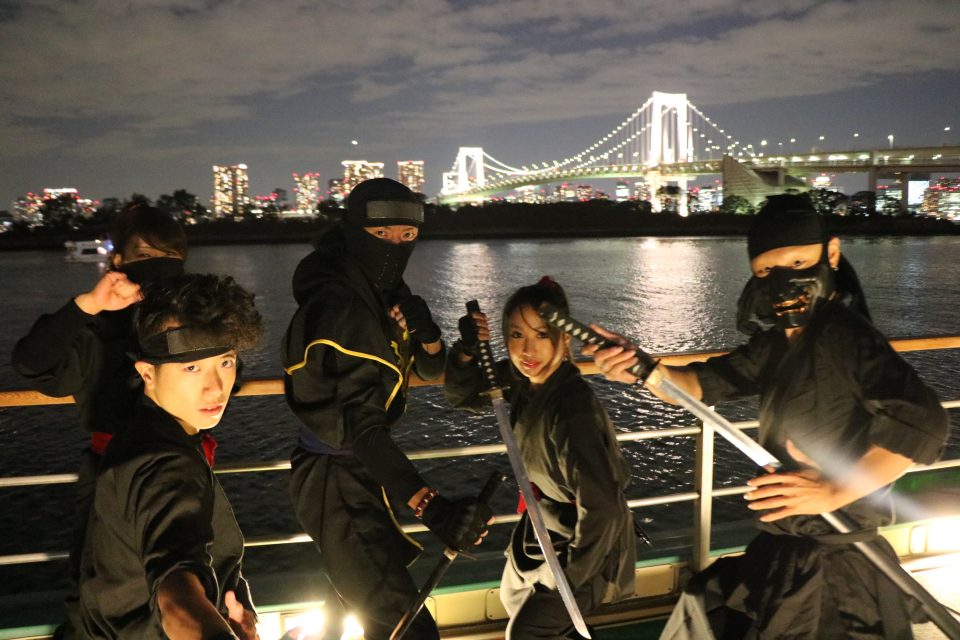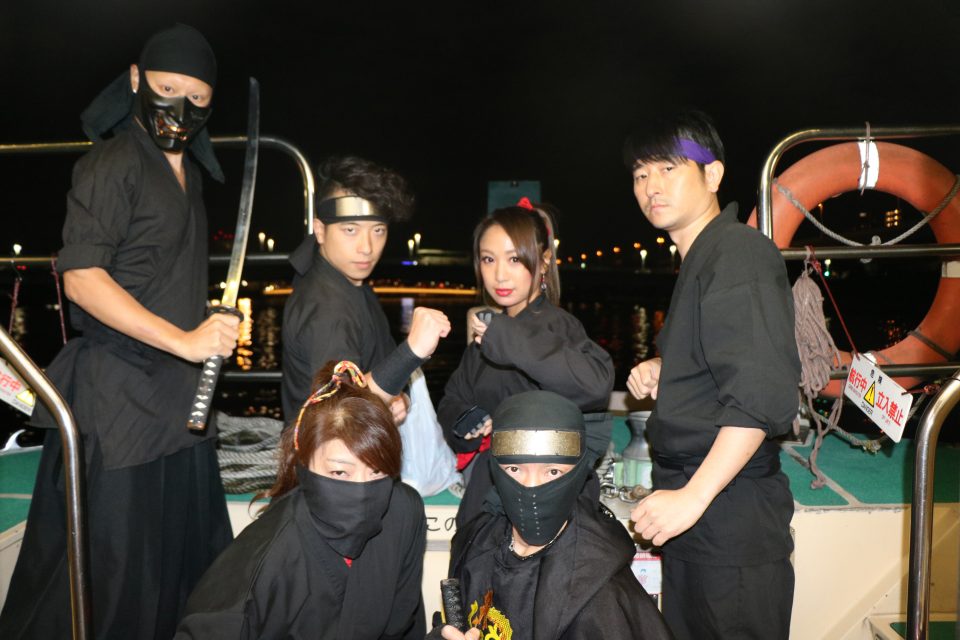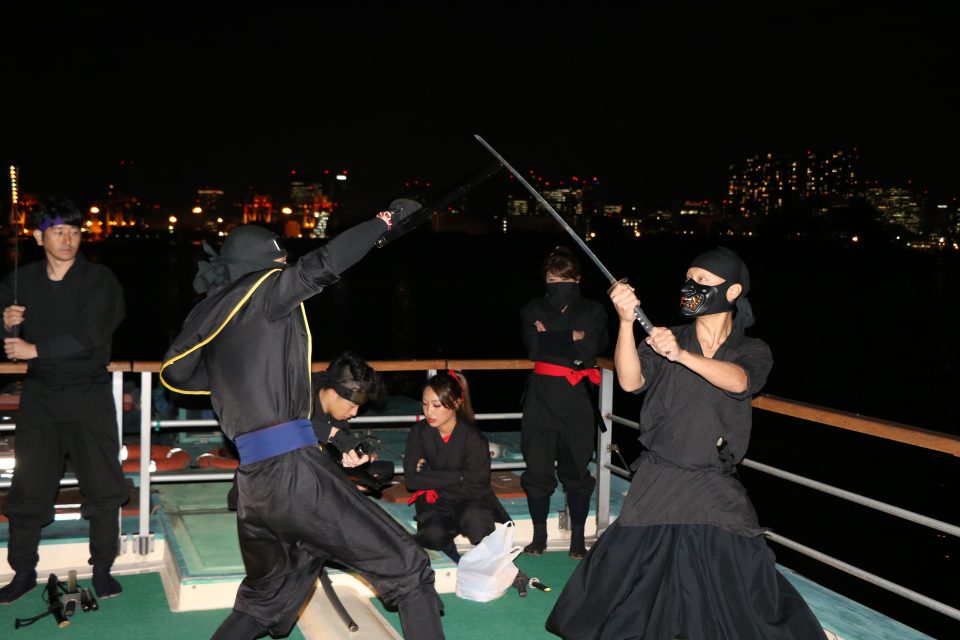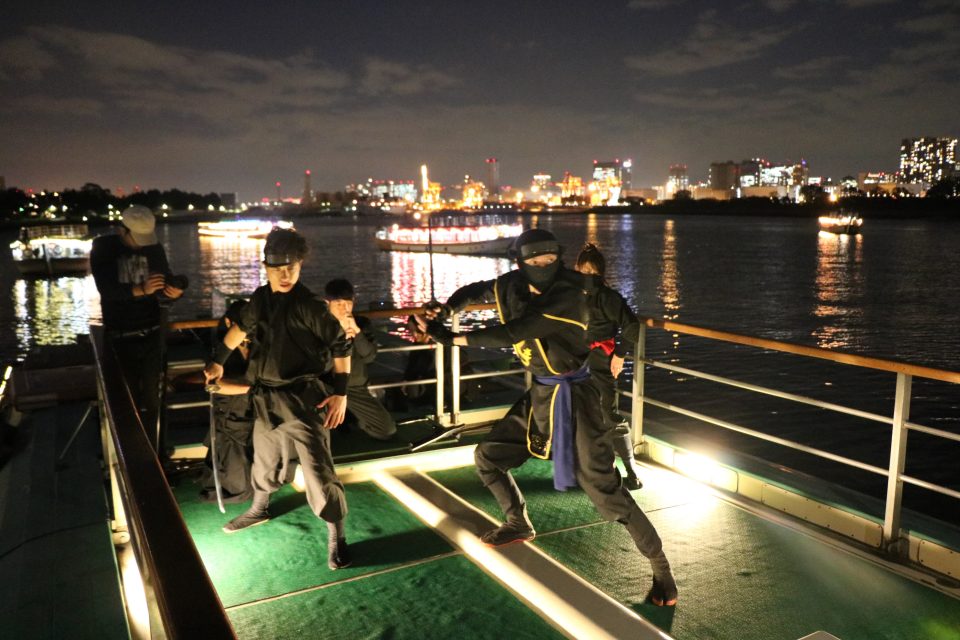 Ninja performers details
You can enjoy the traditional Japanese culture of the Ninja as an entertainment show on a chartered boat.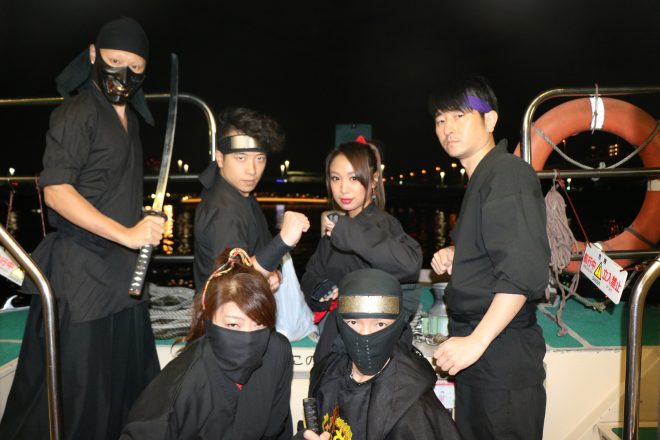 A group of performers demonstrate an authentic Ninja performance to adults and children from all over the world and also introduce the techniques of the traditional Ninja!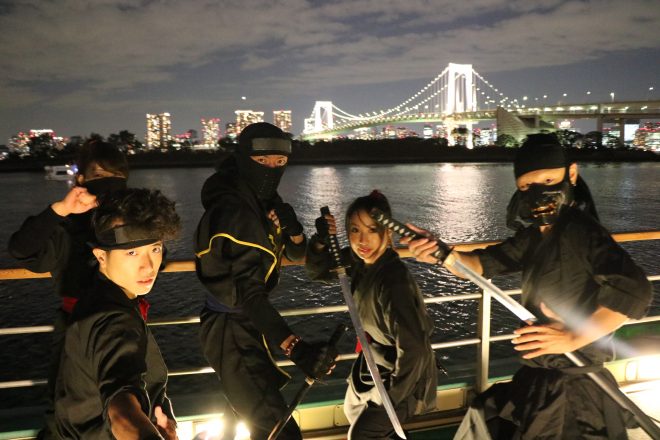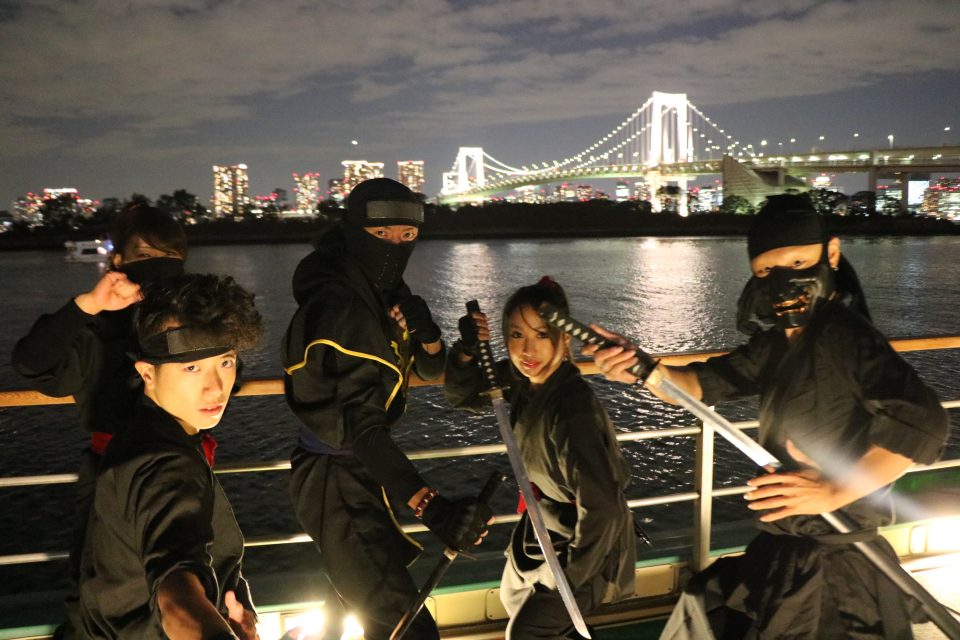 Professional Japanese Ninja performers will show you their Ninja techniques on the boat.
It is a great entertainment option for foreign guests! It is available for all types of yakatabune, cruisers, and the Western-style yakatabune.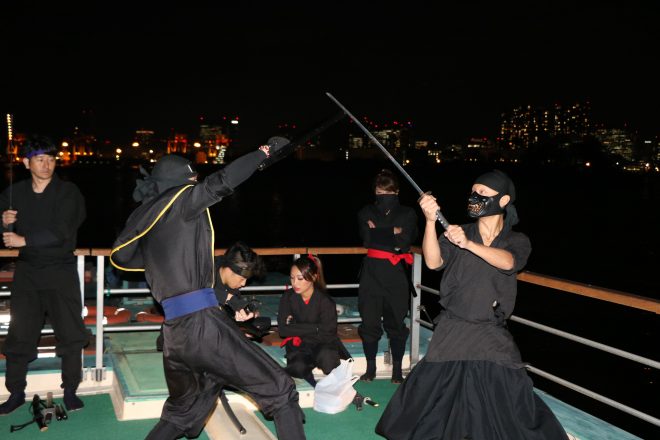 A dynamic performance can be enjoyed on any yakatabune or cruiser with a deck!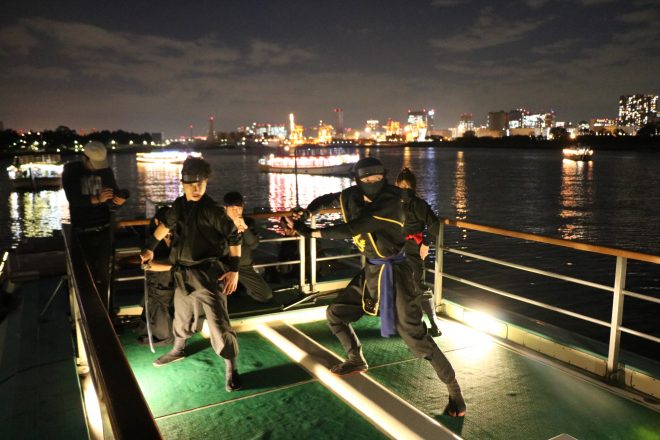 You can also try throwing stars and a Ninja sword if you like. The show will be presented according to the type of boat and the customer's request.

After enjoying your chartered cruise on a yakatabune or cruiser, let's take a commemorative photo of us together. A photo with the Ninja performers will be a special one for you.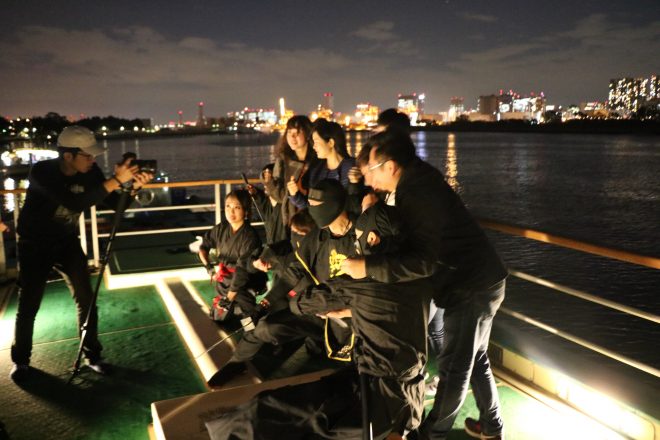 A Yakatabune "Iwaiya" provides the photo-taking service. You can count on us.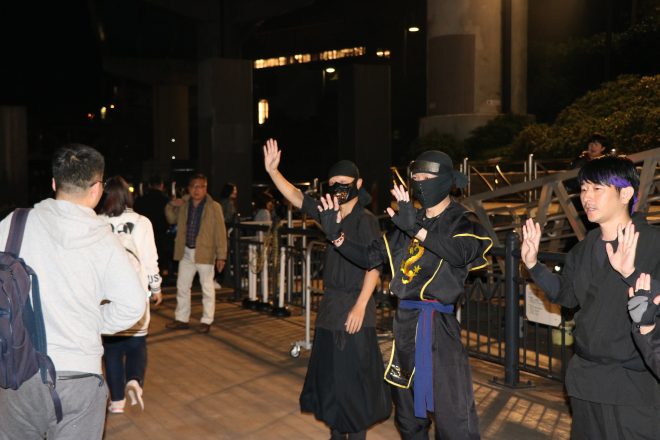 At the end, the Ninja performers will see you off, so you will go home basking in the afterglow of the Ninja cruise. You may become a Ninja yourself at this opportunity. We can provide souvenir throwing stars at your request.

Price:Ask the staff.
This option is also popular.