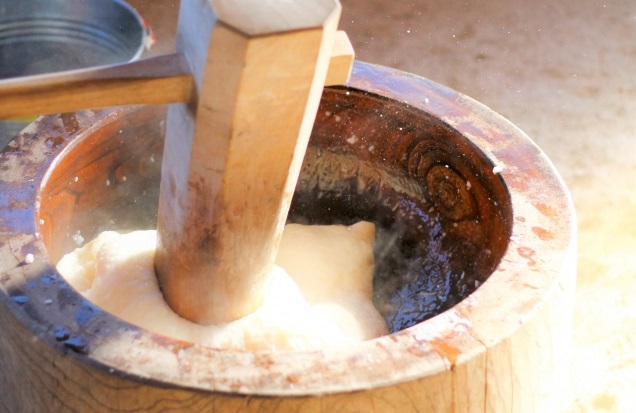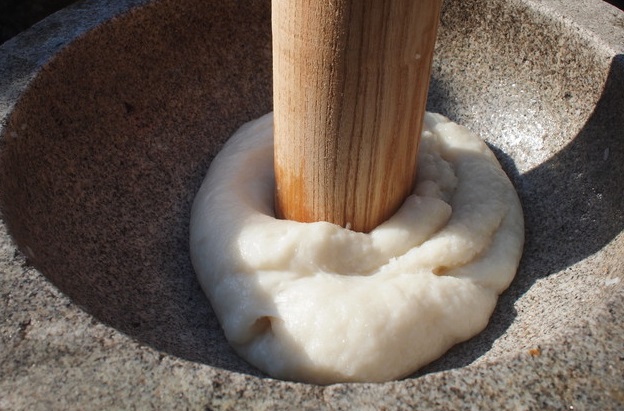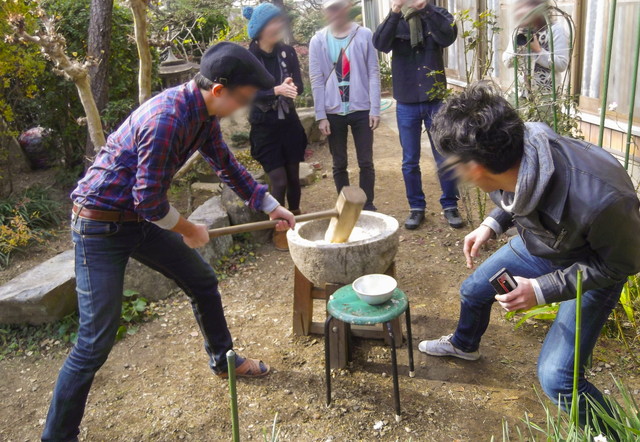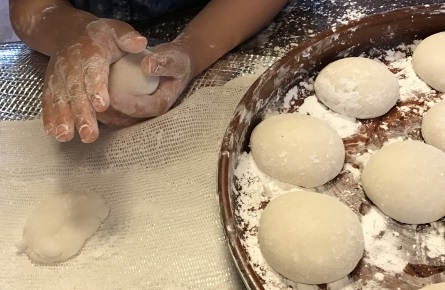 Mochi-tsuki details
臼と杵を使って餅をつくことが伝統文化である「餅つき」。
つく人と返す人の呼吸を合わせてペッタン・ペッタン♪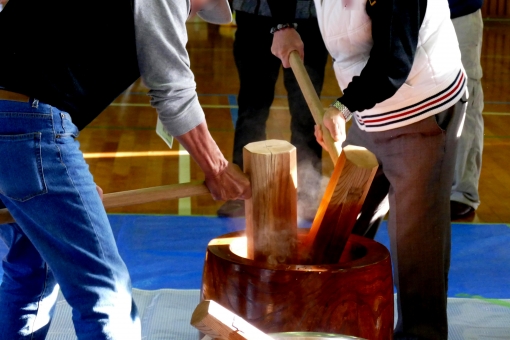 Why don't you try freshly-made rice cake (mochi) with fine texture and smooth elasticity on a yakatabune or Western-style yakatabune (cruiser)?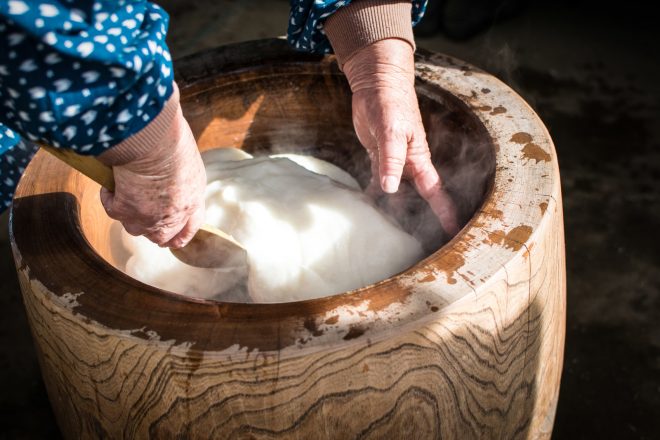 We prepare rice cake to make a big round rice cake (kagami-mochi) for the Shinto god on New Year. People have prepared kagami-mochi on New Year since the Heian period.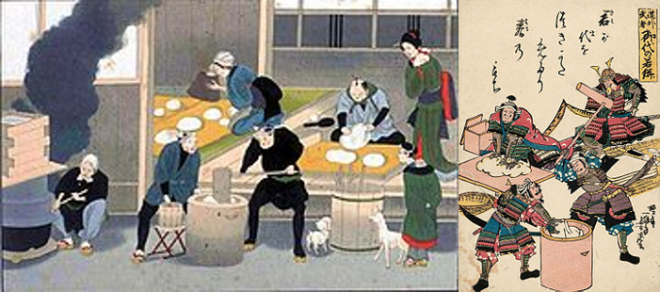 In ancient Japan, people had beliefs related to the rice harvest, and paddy rice was thought to be sacred and have a "paddy spirit." Thus, rice from paddies was thought to be sacred food that strengthened people's vitality, and preparing rice cakes (mochi-tsuki), in which steamed rice is pounded and made into round-shaped rice cakes, became a special, celebrated event.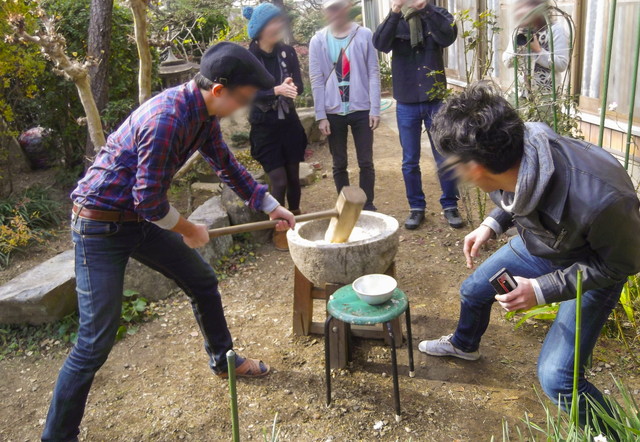 In mochi-tsuki, the one who pounds steamed rice and the other who turns the pounded rice have to do their task while having a feeling of oneness, to make it a special event that would create a connection between the participants.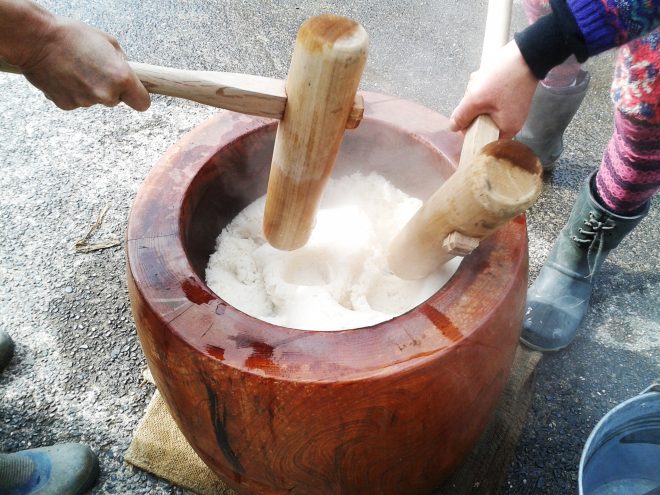 It is the best option for Iwaiya who loves celebration.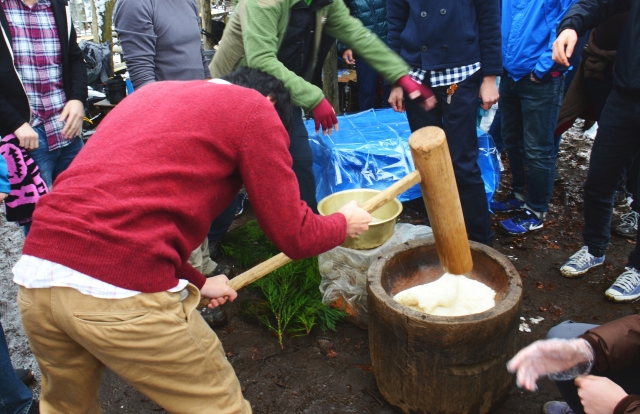 Special staff members of Iwaiya will be present to support the mochi-tsuki. They will explain the method of doing mochi-tsuki, finish the pounded rice cake, and distribute them! Children can also try mochi-tsuki.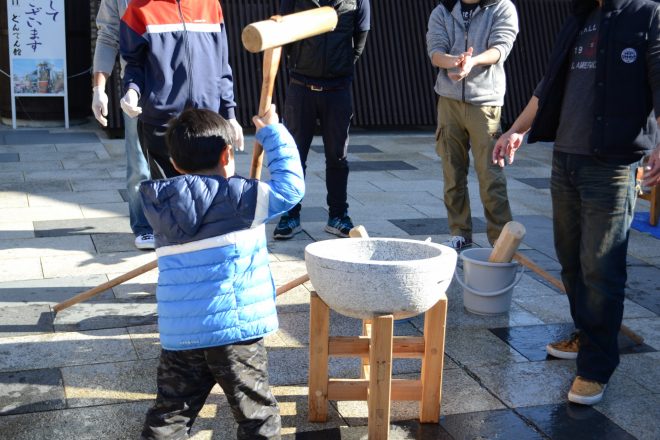 Today, few people get to experience mochi-tsuki in their lives. How about trying mochi-tsuki for a family gathering, corporate party, or international exchange event on the charter cruise?
Price:Ask the staff.
This option is also popular.